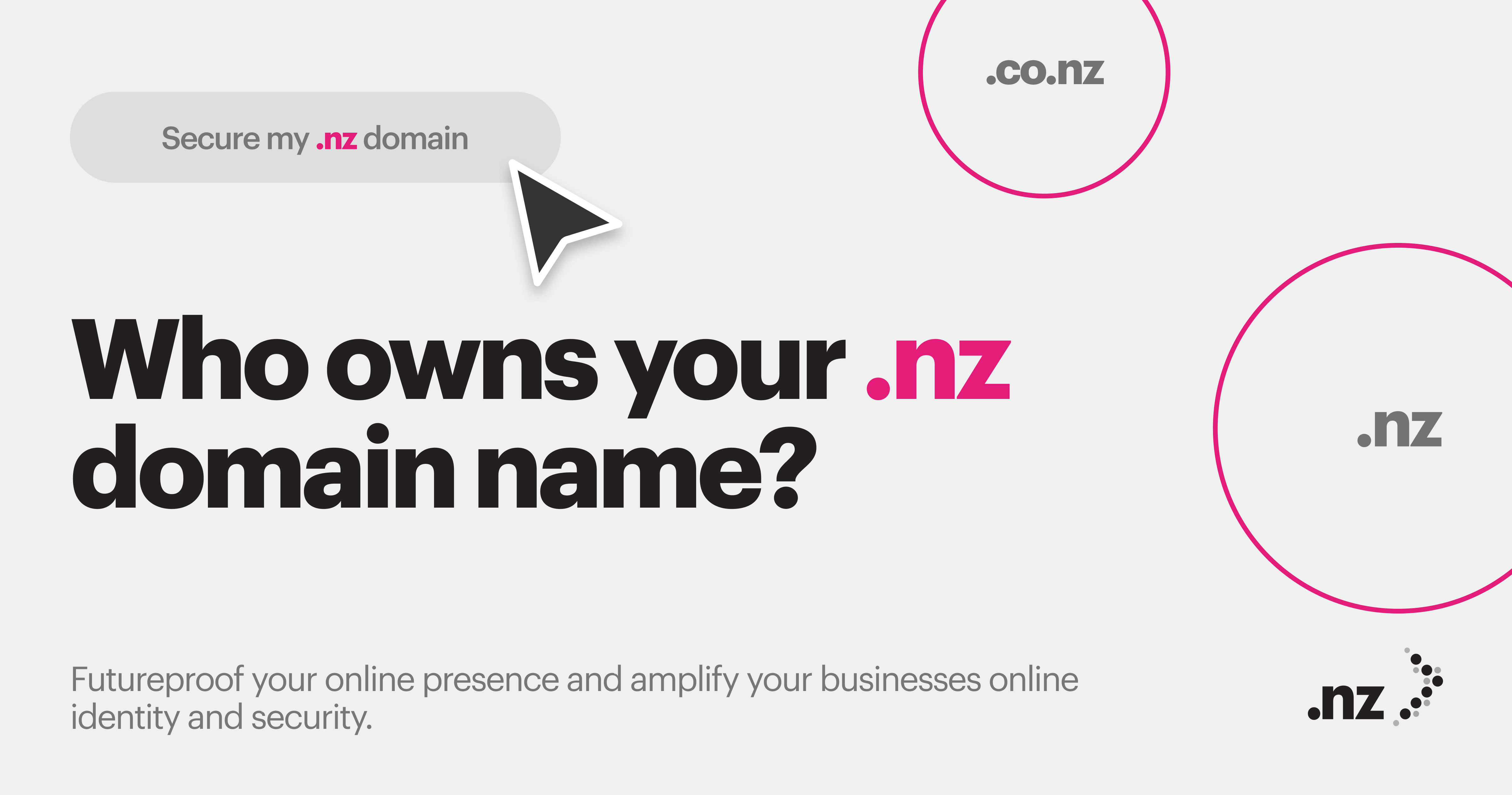 It is critical, more than ever, that domain names be a part of protecting NZ businesses.
It's about futureproofing, allowing more pathways to your online presence and amplifying your online identity and security to ensure your company's success.

As NZ companies attain .nz domains, registering both .co.nz and .nz domain names is key. It's about banding the brand together and knowing that your customers can access your website via different avenues: at yourbusiness.nz as well as yourbusiness.co.nz.
Not securing both domains may have a significant impact because one spelling mistake or another company owning a similar domain name could lead people away from your business....and we don't want that!
Owning both .nz and .co.nz domains means institutional branding, but it also helps reduce identity theft risk. Owning several of your company's domains will instill a sense of online authority and trust with your customers.
Own your business identity, own your domains
Cyber security is increasing in relevance, and businesses need to make sure they're protected to maintain their reputation, data, and business identity. Now, more so than ever, businesses need to make sure they have every avenue covered.