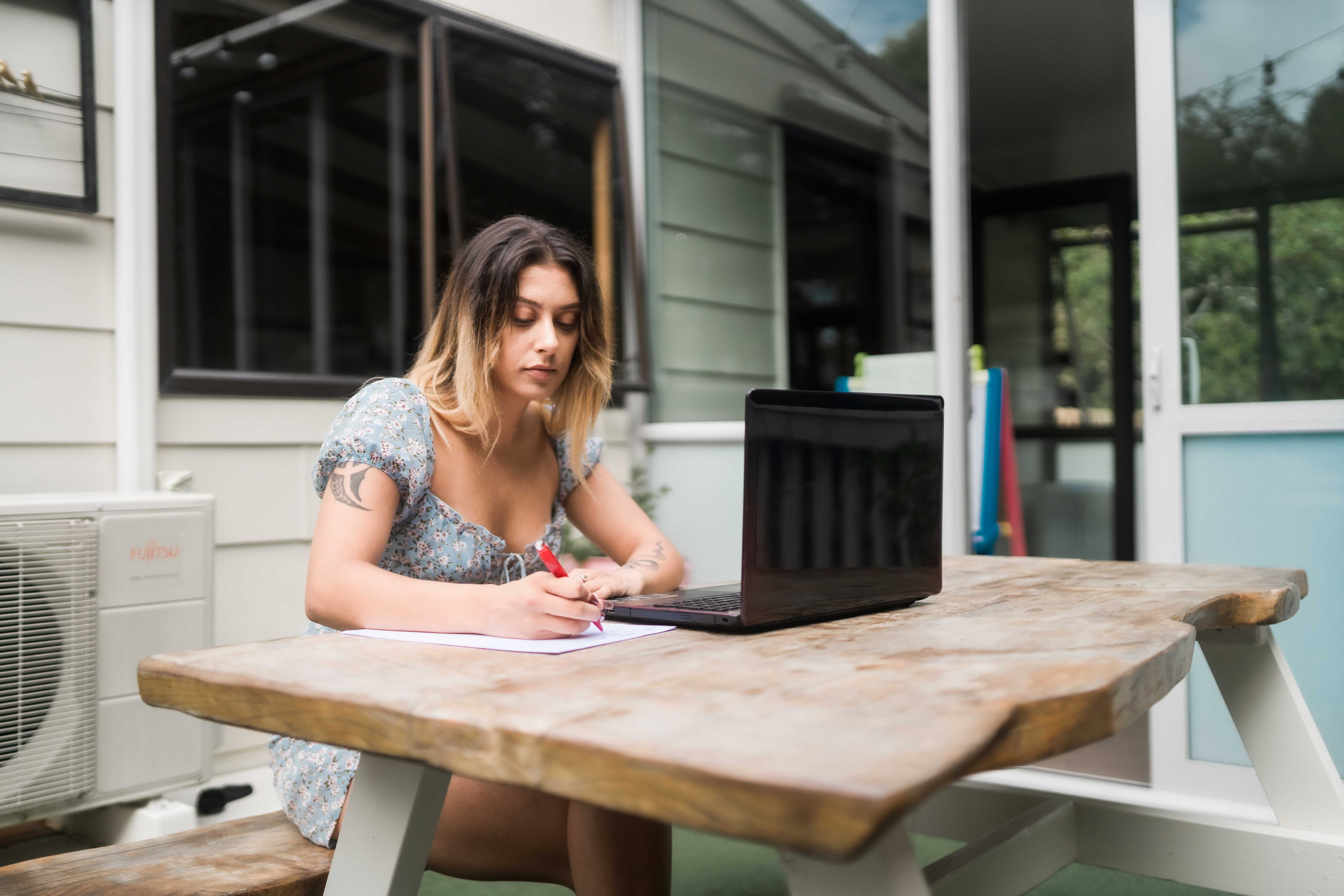 InternetNZ | Ipurangi Aotearoa provides contestable funding to support community-led initiatives that work towards digital equity and a safer, more positive Internet.

You can sign up to receive notifications of when our grant funding applications are open.
One-off fund to build resilience to disinformation
The New Zealand Government defines disinformation as "false or modified information knowingly and deliberately shared to cause harm or achieve a broader aim." Misinformation is defined as "information that is false or misleading, though not created or shared with the direct intention of causing harm."
Purpose of this fund:
The Department of the Prime Minister and Cabinet | Te Tari o te Pirimia me te Komiti Matua has partnered with InternetNZ | Ipurangi Aotearoa to establish a one-off fund. The purpose of this fund is to support efforts by the community to build resilience against the harms of disinformation in Aotearoa. The fund will support initiatives to develop domestic expertise and capability and initiatives for education and community outreach.
Along with administrative support and collaboration sessions, we have $680,000 available to give out in grants towards initiatives, outreach activities and educational resources. The grants will go to initiatives that ensure public trust and confidence and demonstrate principles of transparency and a commitment to human rights, including protecting freedom of expression.
The fund will have two aims:
Developing domestic expertise and capability: This is for existing and new initiatives to build capability and capacity, and strengthen collaboration for counter-disinformation efforts in Aotearoa, drawing on international best practice where appropriate to our context.
Supporting education and community outreach: This is for existing and new community-based initiatives to support the development of accurate, audience-appropriate, engaging resource material. This material should help to build critical thinking skills, and digital and media literacy among a broad range of affected New Zealand communities.
Priority
Priority will be given to applications from communities in Aotearoa who are particularly impacted by disinformation narratives, or groups working to support these communities, including:
Tangata whēnua and kaupapa Māori groups
Members of Pasifika communities
The rainbow community and gender minorities
Recent migrants and former refugees
Disabled people | Tangata Whaikaha
Faith-based communities
Older people (65+)
Application process
We will be running a webinar early in October to talk more about this funding, and answer any questions about how to apply and what information you need to provide.
If you would like to apply, please get in touch with us so we can provide advice and support. You can start by emailing us at funding@internetnz.net.nz with a brief introduction about yourself and your mahi so that we can arrange a time to speak.
This is a two-stage contestable grant round. Applicants will be required to provide their stage 1 application in writing via a platform called Smartygrants.
Eligibility criteria – what can the funding be used for?
development of resource materials
delivery of educational programmes including venue hire, koha and kai
operational costs, within delivery of initiatives, for organisation whose kaupapa aligns.
Who and what is excluded?
website or app development not related to the development of resource material for the initiative or tech systems upgrades
research, monitoring or analysis of the online information ecosystem in Aotearoa, and the impacts of disinformation
initiatives that counter and build resilience to violent extremism and radicalisation (there is another fund available for this purpose, find out more here)

proposals that require multi-year, long term, recurring funding — initiatives should be delivered in the specified time period (from 12 September 2023 to 31 August 2024).
Assessment criteria
Alignment with purpose
applicant has explained how the initiative aligns with the funding purpose of

building resilience

to the harms of disinformation in Aotearoa

applicant has identified relevant

community engagement

and how this will be tailored to effectively engage and benefit the intended group.
Potential benefit of the initiative
applicant has given an indication of the expected

outcomes and the impact

of those outcomes

applicant has identified the benefits to the intended communities

applicant has given an indication of

who and how many people

would benefit from this initiative

applicant has identified any opportunities for

sustainability

, ongoing commitments and viability if any.
Likelihood of success of the initiative
applicant has shown a clear plan for how this initiative will unfold, grounded in

international best practice, a theoretical framework

or its relationship to existing mahi

applicant has outlined their approach and management of any

ethical considerations or risk factors

applicant has provided evidence of the

commitment of others

, ie. existing relationship and buy-in from involved/affected communities

applicant has provided evidence of relevant

experience or expertise

of those involved in implementing the initiative.
Over the last few years our grants have focussed on initiatives that work towards digital equity and a safer, more positive Internet.
Grantee reports from our previous funding rounds can be found in our document library.
Here are some stories of recent grantees...