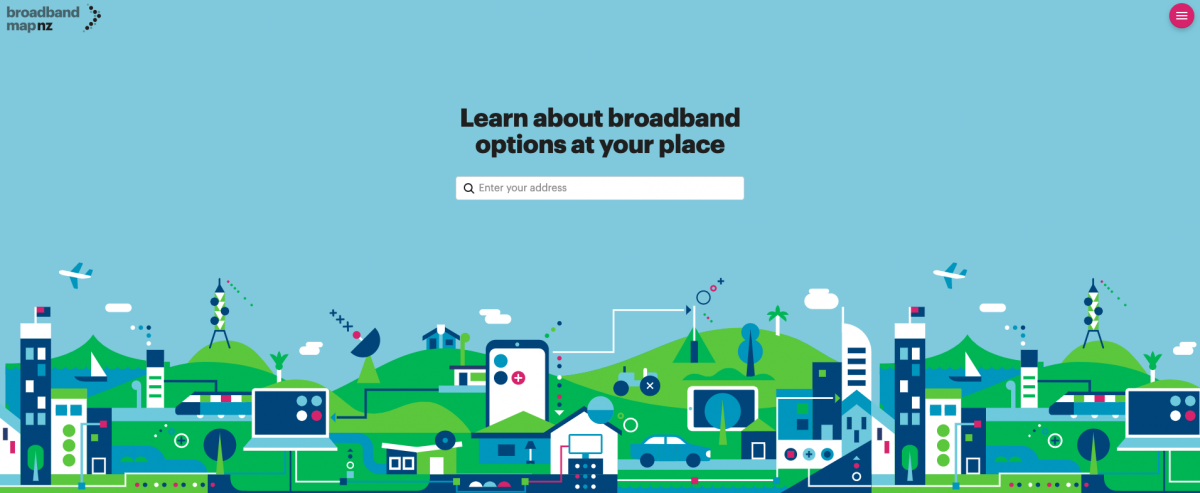 There are lots of things to consider when looking to rent, buy or build somewhere to live or work. Good location? Closest train or bus stop? Quiet neighbours?
One of the things to find out is what broadband options are available.
Even if you're already settled somewhere you can find out if there are faster or cheaper options at your place.
Or you might want to know if fibre - which is used for ultra-fast broadband - is on its way to your place.
Find the broadband options at your place
Type in the address of the property you want to rent, buy or build to see:
which technologies are available now - and what's in the pipeline

who provides each technology

the internet speed of each technology
Broadband Map NZ
To find out more about the Broadband Map NZ, and see the connection options in your area, visit the map for yourself.
Broadband Map NZ