Aotearoa AI Summit – Guest blog
Petera Hudson Grant Funding Recipient •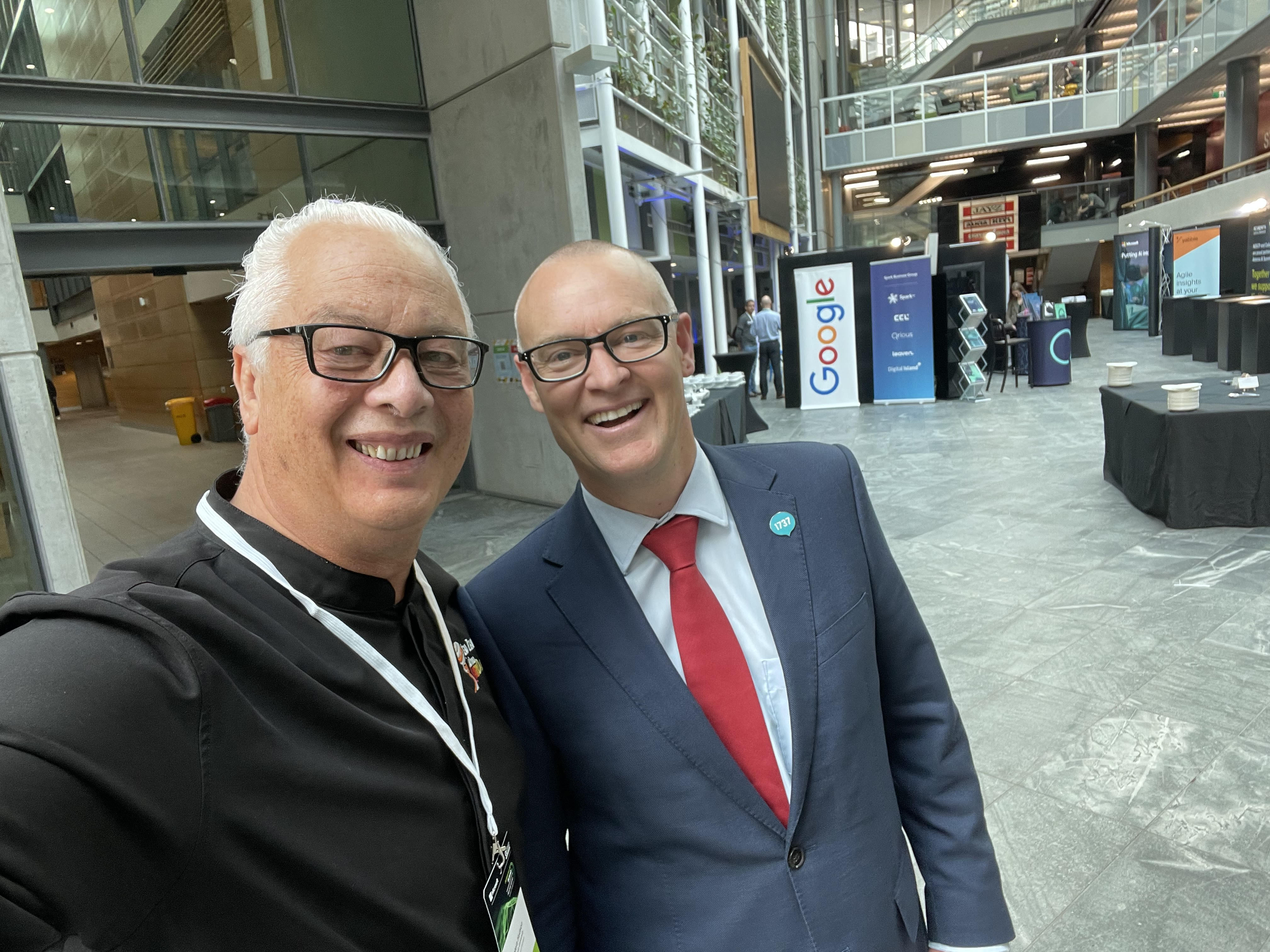 In March 2021 we provided grant funding to Petera Hudson, Kevin Shedlock and Maui Husdon to attend and participate in the Aotearoa AI Summit.
Petera Hudson has shared his experience in a guest blog...
Is there a disconnect between Government policy and actual practice on the ground in the AI field here in Aotearoa?
The opening address by the Hon Dr David Clark, Minister of Commerce and Consumer Affairs at the Aotearoa AI Summit hosted at AUT Conference Centre in Auckland on Wednesday 12 May 2021, reinforced the government's growing concerns around algorithmic explainability and outlined the progress of the development of the National AI Strategy. Through the hosting of various discussions, workshops, and consultations, the government aims to outline tangible benefits and much-needed adoption and investment stimulus in AI while tackling some of the ethical and regulatory issues. However, at the conclusion of the Summit, I left the event asking the question, "Is there a disconnect between Government policy and actual practice on the ground in the AI field here in Aotearoa?"
International and national presenters introduced their work in AI, ranging from trust and transparency around Government data stewardship of AI; to futuristic visions of AI in New Zealand; to academic perspectives of effective use of AI; and views of AI added commercial value. However, it became apparent to the author that the inclusion of Indigenous and Māori peoples in initial discussions around these AI initiatives was sorely lacking.
Jennifer Marsman, the Principal Software Engineer Lead, presented Microsoft's project around mining unstructured research papers to assist in the fighting of Covid-19. A significant problem with this project is that the pool of research papers is already biased towards research carried out in western dominated institutes. Indigenous knowledge not generated in these institutes will not appear in the collection of research papers and, therefore, will not appear in any filtered searches. This observation only demonstrates the lack of consultation with Indigenous peoples at the inception of the project.
The Panel Discussion, which considered the challenges to innovation success, included individuals in data science, including the marginalised gender sector of women but failed to include Māori in the discussion team. Interestingly, the panel was asked to highlight how their organisations addressed women's inequality in the field. However, the male panellists tended to avoid the issue. Instead, they passed the question onto the female panellist, which seemed strange in the author's opinion. The female panellist is an exemplar of bridging the gender divide in the industry. There was limited comment around how male-led organisations had strategised to emulated the female panellist.
A Māori Panel was assembled to discuss Māori engagement within AI. On reflection should have been entitled Engaging with Māori who work in AI, as the focus of discussion was how non-Māori could include and engage with Māori at the inception of AI initiatives. The question of 'why' non-Māori should engage with Māori was glossed over, which in the author's opinion is problematic as the Te Tiriti decrees that Māori are to be partners in, and participate in issues that affect Māori, so I would have thought a discussion around Te Tiriti obligations would have been very relevant as this would have highlighted the positioning of people in relationships again mandated by the Government. However, the panel suggested strategies for non-Māori practitioners on how to initiate relationship building with Māori.
One final observation made by the author was the demographics of attendees at the Summit. The Government's concerns around algorithmic explainability was illustrated by the lack of attendance by marginalised people, that is, Māori and the female gender. The distinct characteristics of the attendees were white, middle-aged, male.
In summary, much of the literature around AI highlights the marginalisation of race, implying a lack of discussion with Indigenous people (Rhue, 2018; Shoham et al., 2018; Wang & Kosinski, 2018; West, Whittaker & Crawford, 2019). Regarding the development of all things AI, there is an obligation decreed by Te Tiriti o Waitangi that Māori need to be in partnership with AI policymakers and developers and need to be included in discussions around AI initiatives that will affect Māori. Summit presenters showcased their AI initiatives which exhibited a lack of consultation with Indigenous peoples at the inception of their projects.
With the development of the Government AI Strategy and the continued AI marginalisation practices of AI practitioners in Aotearoa, "Is AI the new (r)evolution or the new coloniser for Indigenous peoples?" (Whaanga, 2020. p. 35, para. 3).
Tihei mauri ora!
Ko Petera Hudson ahau, Mākeo te maunga, Waiawa te awa, Omāramutu te marae, Ngati Rua te hāpu, Whakatōhea to iwi, Nukutere raua ko Mataatua nga waka.
References
Rhue, L. (2018). Racial influence on automated perceptions of emotions. https://ssrn.com/abstract=3281765

Shoham, Y., Perrault, R., Brynjolfsson, E., Clark, J., Manyika, J., Niebles, J. C., Lyons, T., Etchemendy, J., Grosz, B., & Bauer, Z. (2018). The AI Index 2018 Annual Report.

Wang, Y., & Kosinski, M. (2018). Deep neural networks are more accurate than humans at detecting sexual orientation from facial images. Journal of personality and social psychology, 114(2), 246–257.

West, S. M., Whittaker, M., & Crawford, K. (2019). Discriminating systems: Gender, race and power in AI. AI Now Institute, 1-33.

Whaanga, H. (2020). AI: A New (R)Evolution or the New Colonizer for Indigenous Peoples? In J. E. Lewis (Ed.), Indigenous Protocol and Artificial Intelligence Position Paper (pp. 34-38).

Wu, X., & Zhang, X. (2016). Automated inference on criminality using face images. arXiv preprint arXiv:1611.04135, 4038-4052.