The Broadband Awards; celebrate and reflect amid a challenging year
David Morrison Commercial Director •
Last week I was proud to represent InternetNZ as a sponsor and judge at the Broadband Awards. In its fourth year, the awards celebrated a range of categories, which were hotly contested by broadband providers from around the country.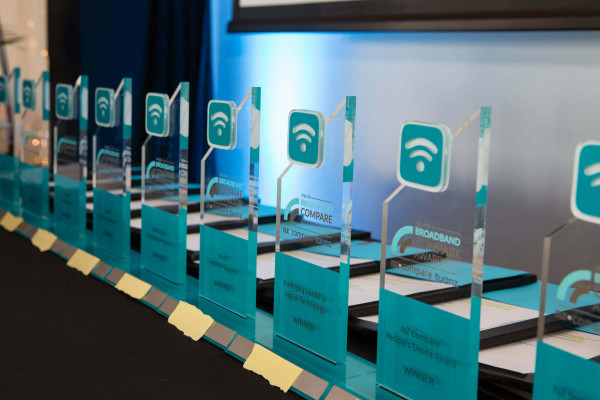 InternetNZ sponsored the Best Wireless Provider category as recognition of the tireless work being done to get Internet access to hard to reach places. On the Broadband Map, we now see 34 organisations rolling out fixed wireless connectivity around the country. Congratulations to Wireless Nation for winning this category and to the finalists, Vodafone and Farmeside, for a hotly contested category.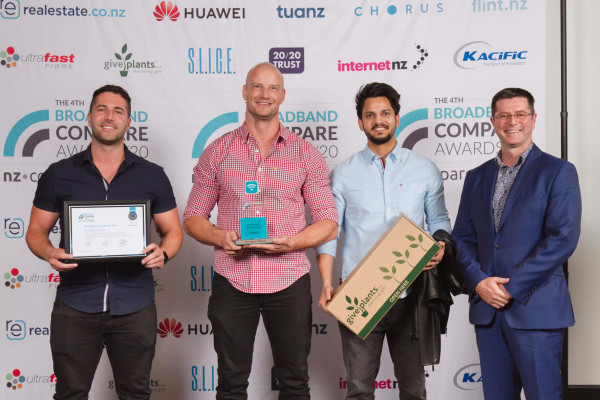 The importance of reliable Internet
2020 has been quite a year, with access to broadband now understood as an essential service. Investment from public and private sources in the Internet around New Zealand has positioned the country to be far more resilient during lockdowns than would otherwise have been the case.
The Internet has proven during this time that it is an essential service enabling businesses and households to interact online when movement has been restricted.
However, from conversations around the room on the night, it's clear there is still work to be done, with shared stories of a lack of connectivity affecting many during lockdown that are indicative of the digital inclusion mahi (work) that needs to be tackled. You can read more on our focus on digital inclusion here.
Two of the points of our five point plan to tackle digital inclusion are Affordable Connectivity and Longer Term Internet Resilience. These underscore that whilst we have excellent broadband across Aotearoa, we need to do more to enable access by the disadvantaged and ensure that our national Internet infrastructure has greater resilience to faults and outages. Those celebrating at the Broadband Awards are integral to helping realise a vision of an Internet for all.
Looking forward
COVID-19 could be here for a while, and even once it's been contained we need to make sure we're prepared for any events in the future that require us to rely heavily on our Internet infrastructure.
There's been a shift across the country where working from home, or remotely, is now a more realistic prospect than it was before. This presents challenges and opportunities to businesses, further underscoring the importance of the work being done to make sure all of Aotearoa has access to the information and services they require.
During tough times, as 2020 has been, it is important to take time to reflect and celebrate the good things. For many there last Friday (the 16th), including me, it was their first large event mixing and mingling since COVID-19 changed our world. My thanks to Broadband Compare, TUANZ and fellow sponsors for persevering with the event and making this celebration a success.
Congratulations to all the category winners:
NZ Service Provider of the Year 2020:

Best Streaming Service Provider 2020:

Best Wireless Service Provider 2020:

Emerging Leader in Digital Technology 2020:

Chris Coromandel, Vodafone

NZ Compare People's Choice Award 2020:

Best Fibre Broadband Provider 2020:

Best Bundled Plan 2020:

Best Customer Support 2020:

Best Service Provider under 10,000 customers 2020:

Best Rural Service Provider 2020:

Best Value Broadband Provider 2020:

Best Digital Innovation 2020: