Our Senior Leadership Team
InternetNZ | Ipurangi Aotearoa is led by our Interim Chief Executive, Andrew, and the Senior Leadership Team
Interim Chief Executive - Andrew Cushen
Andrew is Interim Chief Executive of InternetNZ. Andrew has over 15 years experience in managing relationships, messages and issues across the Internet, telco, and tech sectors.
Executive Assistant - Diane Robinson
Diane is the Executive Assistant to the Interim Chief Executive Andrew Cushen, Interim Domain Name Commissioner Isobel Egerton, and provides support to the Council and Senior Leadership Team. She has an avid interest in coaching Netball and developing players. Diane loves spending time with family, helping with community projects, gardening, and exploring cookbooks to create amazing cuisine.
Chief Technology Strategist - Dave Baker
Dave has had over 30 years of experience in the IT industry and has had permanent and consultancy roles encompassing a variety of industries including banking, insurance, oil, manufacturing and utilities in the UK, Australia, and New Zealand. Dave joined the InternetNZ Group shortly after the implementation of the Shared Registry System in 2003.
GPG Fingerprint: 3F5E E696 5984 496D ACA4 5F90 5035 591D DD84 0FC0
IT Operations Director (Acting) and Chief Security Officer – Sam Sargeant
Sam invests his time working to keep the Internet secure and raising two children. He joined InternetNZ in 2019 after twenty years working in security and technology across government and the private sector.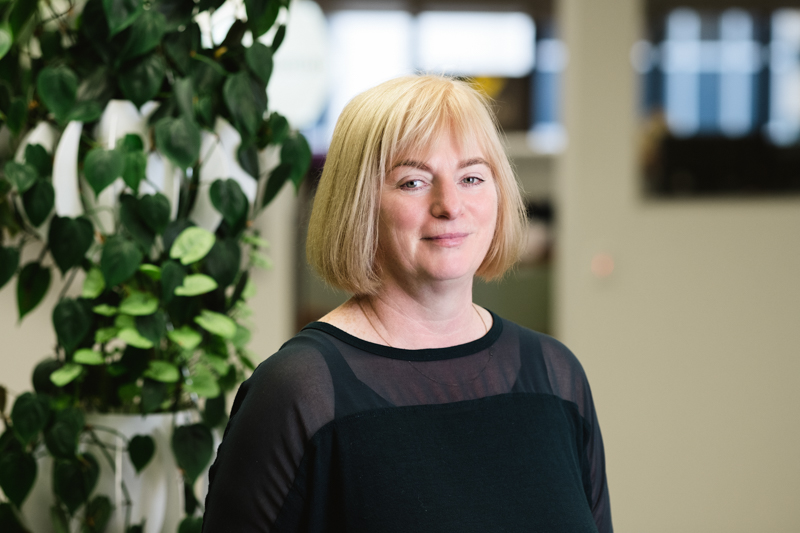 Organisational Services Director - Catherine Fenwick
Catherine's role is to support, lead, develop and execute InternetNZ's core corporate operations and financial performance. She enjoys travelling whenever possible, attending rowing, netball, and other sporting events with her daughter, and exploring the many great walks around the regions.
Policy Director - Jodi Anderson
Jodi is our Policy Director and leads the team to deliver policy analysis and projects focusing on an 'Internet for Good' and an 'Internet for All.' She has a background in intellectual property law and international trade negotiations. Jodi lives with two cats, two children and one husband (not necessarily listed in order of importance), and you can sometimes find her singing in a musical duo with her husband in Wellington bars.
Tumu Māori | Chief Advisor, Māori – Raniera Albert
Raniera joined Ipurangi Aotearoa in 2020 as our Tumuaki Māori. This role is Ipurangi Aotearoa's key advisor on kaupapa relating to te ao Māori. Raniera is a graduate of Te Panekiretanga o Te Reo - New Zealand Institute of Excellence in the Māori Language, and is currently studying a Masters in Māori and Indigenous Leadership through the University of Canterbury, and a Masters in the Māori language through Te Wānanga o Aotearoa.
Outgoing Chief Executive - Jordan Carter
Jordan cares deeply about the difference the Internet can make for good in people's lives, and he gets out of bed every morning because of the difference InternetNZ makes. In his spare time, he likes reading, film, exploring Auckland, and the odd bit of tramping.