A champion of tech in the regions
In 2017, Amos Ponga-Fou founded Maori Warrior Media, an organisation aimed at advancing Māori and New Zealand communities using digital technology and multimedia. InternetNZ is proud to be able to offer Amos and his colleagues funding, and we chatted to him about the digital sovereignty programme they run in Manawatu and Whanganui.
CAPTION Amos Ponga-Fou presents at a Maori Warrior Media event
How does your training work and what is the content and format of it?
The purpose of our training is to equip participants with digital, personal, and cultural competencies. Our digital sovereignty program is made up of digital technology, sovereignty, and a combined approach to enhance digital inclusion for rural communities. What makes us unique is that we infuse Māori traditions and practices into it, bringing a rich cultural perspective.



How has the training been received so far — what have people said about it?
Our training programme has had a really positive impact so far, mostly in assisting community organisations with understanding and promoting digital inclusion.
We've learnt from feedback that some of our content was too detailed at first, mainly because we were trying to encompass all significant emerging technology developments in Aotearoa.
We went back to the drawing board and decided to focus on helping smaller, local entities like marae and Māori community groups. From there, we refined our program to make it more accessible and relevant to these specific groups.



What positive feedback have you had from the communities you work with?
Feedback from the communities we work with has been great, with particular support for the emphasis on Māori content in the areas of self-awareness. Communities appreciate our efforts in creating engaging digital content that supports their learning and promotes active engagement.

There's been high interest in the safety implications of new Internet technologies. Youth and the elderly are beginning to understand the dual-nature of technology and that it can be used to do both good and harm.

Palmerston North and Whanganui have shown the most significant response and engagement. Feedback from these regions has highlighted a gap in technology promotion within Māori and Pacific communities.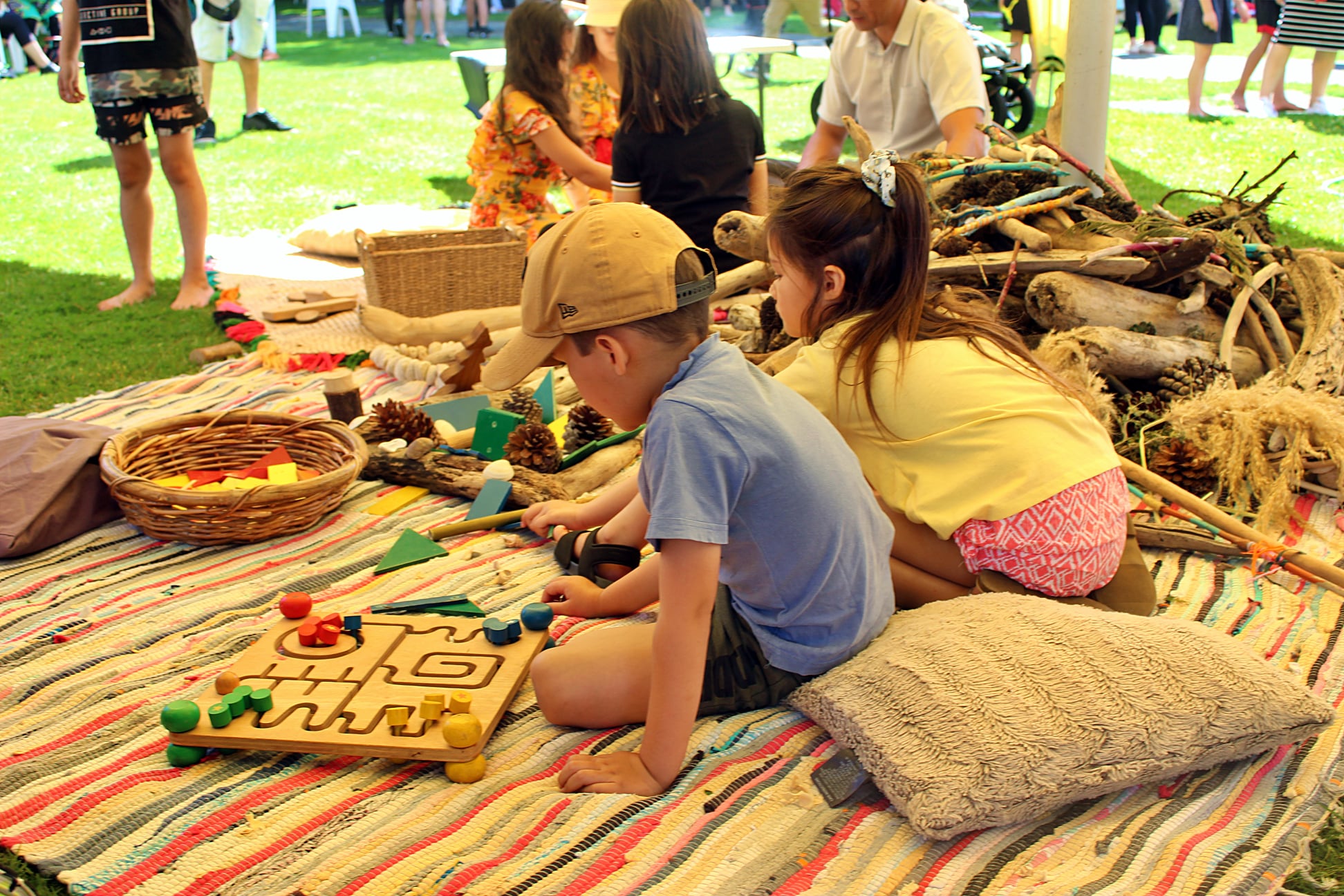 CAPTION While digital competency is the aim of the game, its still good to enjoy the analog classics
How could InternetNZ funding help other people's mahi?

InternetNZ has played an integral role in getting our programme off the ground. Their support has been instrumental, particularly the active involvement of our relationship manager. The grant provided by InternetNZ has been crucial in allowing us to expand our reach and deliver necessary resources to more communities in need. This financial support has enabled us to effectively meet our goals and better serve our communities.

What's the next step for this area of work?
We've got lots on! We're integrating our content with the Thinkific platform to help make the learning experience seamless on different types of devices.

Finalising the structure of our digital sovereignty programme is also high on our to-do list. It will be implemented at Thrive in Whanganui and at Palmerston North's Sustainable Business Network. Feedback from our upcoming workshops will be instrumental in completing our platform and preparing it for public use.

Overall, our focus is to make sure the content remains relevant, purposeful, educational, and impactful, and supports a deepened understanding of technology, digital inclusion, and sovereignty.

We also acknowledge that a strong program requires engaging content to keep learners involved. We are creating a variety of video content such as "how-to", informational, and tutorial videos, as well as illustrations which will be embedded within the course.

We can't wait to see the positive impact our programme will have on our communities.

Find out more about Amos and Maori Warrior Media.