Grants announcement – supporting community initiatives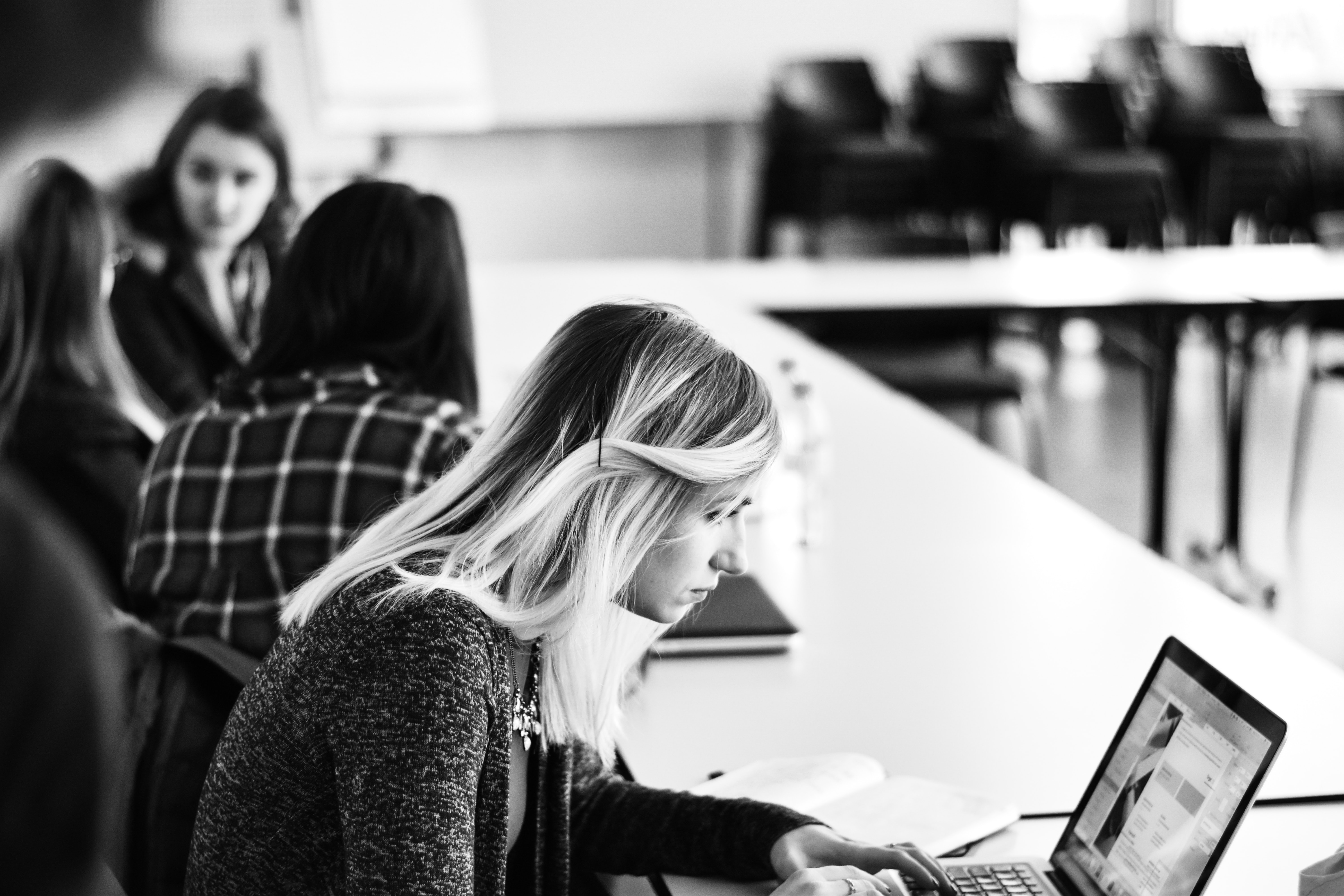 In December we opened our main grant round for 2022/23. We set out to support community initiatives working towards digital equity and a safer, more positive Internet to benefit all of Aotearoa.
It's our pleasure to share with you our latest grantees.

For this grant, we assessed applications on a rolling basis in an effort to make our funding more responsive. Talking with community groups helps us to understand the needs our people face. After receiving an unprecedented number of applications, we can now share that we have distributed $246,361 across 25 grants.
In this grant round we prioritised applications by tangata whenua (individuals or organisations that can identify their Māori whakapapa) and applications from groups who support and are led by Pasifika peoples, new migrants and former refugees, faith-based communities, the Rainbow community and gender minorities, and people with disabilities.
Here is the full list of successful grantees:
AI and digital identity workshop development
Be More Human Charitable Trust, $10,000
To run an educational programme with young people about AI, machine learning, and open-source technologies, which will open up opportunities for them and support more diverse contributors to this kind of technology.
Digital Technology Learning for career growth
Al-Murtaza Association (NZ) Incorporated, $10,000
Funding to run a digital skills training programme for teenagers and migrant women to gain employment and independence.
Five AM Digital Safety Wānanga
Five AM, $9,800
To run an educational workshop focused on digital safety as it pertains to creatives online (mainly in the music industry).
Digital Sovereignty
Maori Warrior Media, $10,000
To go towards a series of engagements with rural Māori in the Manawatu, Whanganui and Taranaki Region around the future of digital sovereignty, resulting in content to deliver further engagement.
Misinformation-Disinformation: Exploring cybersecurity concerns pertaining to metaverse users of Aotearoa-New Zealand
Dr Sreenivas Tirumala, Manukau Institute of Technology, Te Pukenga, $10,000
To conduct research into what data is being collected when we enter virtual reality, which is becoming increasingly common and poses massive privacy risks that many users will be unaware of.
The networked spread of extremism across #FreedomConvoy in Aotearoa New Zealand
Dr Claire Fitzpatrick, $9,961
To analyze the role of social media platforms in exacerbating xenophobia, racism, and extremist rhetoric using the #FreedomConvoy hashtag as a comparative case study between Aotearoa, New Zealand and Australia.
Supporting Aotearoa Rangatahi to Thrive in a Media Saturated World
Dr Cara Swit, University of Canterbury, $10,000
To support the establishment of the first Child and Youth Media Action Group (CYMAG) in Aotearoa, and research to understand how rangatahi (12-15 years) experience media and its impact on their mental health and wellness.
Online content series
The D List, $10,000
To develop content telling the stories of how the Internet has had a positive impact in the lives of disabled people across Aotearoa, helping to reflect positive identities of disabled New Zealanders, and shift the narrative towards one where disabled people have agency and self-determination.
Female Chinese migrants' experiences of online harassment and tackling strategies
Dr Hongxia (Caroline) Qi, $10,000
To undertake research into the experience of online harassment from the perspective of Chinese migrant women in Aotearoa. The intention is to not only understand the experiences of this demographic, but to use lived experience to inform regulatory frameworks to prevent/reduce harm.
Oranga Matihiko
Spotswood College, $10,000
To expand on the successful pilot of Oranga Matihiko last year, this programme provides equitable opportunities for high school students, including special needs students, to engage in technologies, increase their digital fluency and digital wellbeing and pursue their aspirations in the digital space.
Hihiko Te Rawa Auaha
Toi Kai Rawa/ii, $10,000
To engage kura and their communities in the Bay of Plenty region and provide tailored, low-cost, sustainable solutions to digital access needs i.e. more devices in schools, localised servers, internal and cross-site connectivity, data and information storage and sharing capability.
Te Iwi Matihiko
Digital Natives Academy, $10,000
To add to their digital well-being resource (book) Te Iwi Matihiko with additional sections on extremism, racism, transphobia, and counter speech, which will be translated into te reo Māori.
Digital inclusion – one on one computer lessons
Te Ora Hou Wellington East, $10,000
To continue providing one-on-one free digital skills lessons to people, mostly Māori or Pasifika, in Wellington East.
Technology for Internet Communications Empowerment in Remote and Underserved Communities
Digital Wings Trust, $10,000
To support digital equity programmes by Digital Wings, specifically covering costs for 145 iPhone chargers and cables, to ensure they can provide fully functional refurbished devices to people in need.
A framework for digital platforms to ensure Data Sovereignty
Dr Farhad Mehdipour, Otago Polytechnic, $10,000
To research current perceptions about Māori data sovereignty and governance within the IT industry, and through consultation with Māori, provide functional guidelines for industry to follow. This is a joint project between Dr Farhad Mehdipour, a Principal Lecturer at Otago Polytechnic - Auckland International Campus (OPAIC) and Dr Karaitiana Taiuru, a Mātauranga & Kaupapa Māori Authority/Consultant/Researcher.
Creating a community training in overcoming false information
The Workshop, $10,000
To develop training materials for a short training programme focused on teaching people evidence-based tactics to prevent the spread of false information online and in real life.
Connected Kawerau
Te Aka Toitū Trust, $10,000
To create affordable Wi-Fi solutions for this remote rural community.
Hatemap Aotearoa
Khalifa Ihler Institute, $10,000
To research extremist activities and networks in Aotearoa with the intent of mapping incidents, networks and groups, and their relationship to harmful online activity.
Te Pae Hononga
Te Kei o Te Waka Tainui, $10,000
To continue Te Pae Hononga, a by Māori, for Māori initiative to facilitate digital inclusion for descendants of Waikato-Tainui in South Auckland.
Safe Digital Inclusion for CALD Community
Aotearoa Refugee and Migrant Support Services, $10,000
To deliver digital skills workshops to Aotearoa former refugees and migrants.
Techmate Refugee Digital Access Initiative
TechMate, $10,000
To ensure newly settled former refugees in Ōtautahi, Christchurch have Internet and device access and support to get online.
2023 FACT Counter-Misinformation Project
Fight Against Conspiracy Theories Aotearoa, $10,000
To support operating costs so that FACT can do more of what they do during the critical election period, namely minimise the harms of misinformation by disrupting perpetrators, raising awareness, and pushing back with accurate information.
Regenerating Indigenous Tongan women's knowledge, Ngatu and Disruptive Technology Innovation
Tapa Talanoa Collective, $10,000
To host a talanoa/event to bring together Tongan women to co-create an approach for better safer practices online, connected with the e-commerce of tapa or ngatu (traditional material wealth) and related online financial scams.
Iwi digital connectivity in Taranaki
Morgana Watson, $6,600
To undertake research to engage Māori in Taranaki to identify their specific digital needs, and current and potential solutions, which will go towards a long term digital plan for iwi, hapū, and whānau in the region.
Rising anti-LGBTQ+ rhetoric: impacts and responses
Kayli Taylor, $10,000
To research anti-LGBTQ+ rhetoric/queerphobia in Aotearoa New Zealand: The impacts and the ways in which communities and individuals have responded.