Activity report Q3 2022-23

Kia ora,
The purpose of this report is to summarise our delivery to our strategies and plans, and highlight the key metrics that matter to the
ongoing health of our organisation.
Our objectives for Q3 of 2022/23 were:
Completing the publication of the Systemic Racism Review, planning strong clear key messages for the media and working with staff on their actions and reactions. Beginning planning for the apology at the beginning of Q4.
Developing a project plan for the codesign and implementation work for the Systemic Racism Review.
Turning our attention to implementing the Te Puni Whakawhanake strategy signed off by Council in August 2022, including designing the team and considering processes for recruitment.
Completing the first version of 'An internet that Benefits' work plan for InternetNZ. This is a living document that will keep evolving and changing but represents our first attempt to define our work for 'an Internet that benefits.'
Resolving thinking about where .nz policy and international policy fits in InternetNZ.
Orientating the Tumu Whakarae, establishing a 100 day plan and KPI's leading to the Strategic Priorities document on the agenda for the Feb 2023 Council meeting.
We have made substantial progress across all of the significant commitments of our 2022/23 Annual Plan. Q3 represents a particularly significant moment in the change and evolution of InternetNZ, as we focus to serve our registrars, users of .nz and the people of Aotearoa in using the Internet.
Rei kura: treasured teeth - The focus of our action and mahi
Our plan for the year includes six key strategic commitments. The status of our work is summarised as one of three states:


| | |
| --- | --- |
| Status | Description |
| On track | This work is tracking according to our plans and expectations. |
| Within tolerance | This work has deviated from our plans and remedial action is underway. |
| Out of tolerance | This work has deviated from our plans and remediation is not known or unsuccessful. |

Our strategic goal: .nz is a good product


Goal
Notes
Status
Complete the replacement of the .nz registry
As planned, the new registry system went live successfully on 1 November 2022. Focus has now shifted to project items that were not considered critical for go-live.
On track
.nz policy that continues to manage harm through .nz domain names
We continue to progress with the panel recommendations and retain priority for those that focus on online harm. We have entered a research stage for this work and have engaged an external researcher. The research will be focussed on what
work is being done by other registries to mitigate online harm.
On track

Our strategic goal: we are a Te Tiriti o Waitangi-centric organisation


Goal
Notes
Status
Deepen relationships with Māori through engagements and partnerships

We refreshed the partnership agreement with Waka Ama NZ, identifying three work streams to be achieved with the funding they have received and our support:

Developing a digital strategy to increase their digital infrastructure
Māori membership to Ipurangi Aotearoa
Discussion and exploration with Rangatahi Māori in Waka Ama on online harms and bullying.

The revised agreement will take effect 30 January 2023.

On track
Build an environment where Te Ao Māori is treasured and embraced
Council has completed two successful Te Tiriti o Waitangi training sessions with Dr Kathie Irwin in 2022. We are commencing training with Hone Hurihanganui from Engaging Well in Feb 2023. These sessions are primarily focused on how Tikanga and a Māori worldview is applied in governance. In February, staff will participate in sessions exploring how Tikanga relates in a mainstream environment. These sessions will be held monthly and are run through Kāpuhipuhi, a subsidiary of Victoria University.
On track

Our strategic goal: responses to harms


| | | |
| --- | --- | --- |
| Goal | Notes | Status |
| Convene and advocate for systemic responses to the challenge of mis- and dis-information in Aotearoa. | We have developed our strategy for Internet that Benefits with a cross organisation leadership group and a working group and this framework will set the priorities each quarter for action. | On track |

Our strategic goal: digital equity and inclusion


| | | |
| --- | --- | --- |
| Goal | Notes | Status |
| Working within the Digital Equity Coalition Aotearoa (DECA) framework towards digital equity | We continue to work with and through DECA to support and strengthen their operating ability, now to become a separate entity during 2023. | On track |
Highlights of the quarter

InternetNZ in the media
We appeared in 40 different articles/bulletins for the quarter. This number includes the syndications (e.g. when something is published in Stuff and syndicated into the Waikato Times). The articles were made up of 28 stories. The topics with the most coverage were the successful migration of the .nz registry and the systemic racism review we conducted. The Herald and Waatea news were the most common outlets followed by Whakaata Māori (Māori TV) TodayFM, and Te Ao Māori News.
Q3 media highlights
Rei ora: teeth of vitality — The foundations on which we stand

.nz metrics and commentary

Total .nz domains
The chart above shows the total number of .nz domain registrations from Q1 2021 through to Q3 2022. The total number of domains each quarter from Q1 2021 - Q2 2022 is as follows: 724,808; 733,200; 738,309; 741,157; 740,720, 750,368, 752,890 (respectively).
The chart above shows the total number of .nz domains created from Q1 2021 through to Q3 2022. The total number of .nz domains created each quarter from Q1 2021 - Q2 2022 is as follows: 29,333; 32,693; 25,623; 25,567; 28,511; 35,822; 23,300 (respectively). The chart also shows the quarterly change. The percentage of quarterly change each quarter from Q1 2021 - Q2 2022 is as follows: 7.98%; 11.45%; -21.63%; -0.22%; 11.51%; 25.64%; -34.96% (respectively).
The chart above shows the total number of .nz domain renewals, cancels and renewal ratio (against cancels) from Q1 2021 through to Q3 2022. The total number of renews each quarter from Q1 2021 - Q2 2022 is as follows: 205,220; 227,784; 203,265; 230,878; 244,192 , 249,138; 182,565 (respectively). The total number of cancels each quarter from Q1 2021 - Q3 2022 is as follows: -32,582; -28,418; -24,051; -30,600; -37,370; -33,892; -26,660 (respectively). The renewal ratio (against cancels) for each quarter from Q1 2021 - Q3 2022 is as follows: 86.30%; 88.91%; 89.42%; 88.30%; 86.73%; 88.03%; 87.26% (respectively).
Membership metrics


| | | | | | |
| --- | --- | --- | --- | --- | --- |
| | 31 March 2022 | 30 June 2022 | 30 September 2022 | 31 December 2022 | 31 March 2023 |
| Fellows | 29 | 29 | 32 | 32 | 32 |
| Individual | 348 | 289 | 306 | 311 | 336 |
| Individual plus | 13 | 11 | 11 | 11 | 11 |
| Small organisation | 19 | 17 | 19 | 20 | 21 |
| Large organisation | 2 | 1 | 2 | 2 | 2 |
| Total membership | 411 | 346 | 370 | 376 | 402 |
People metrics and commentary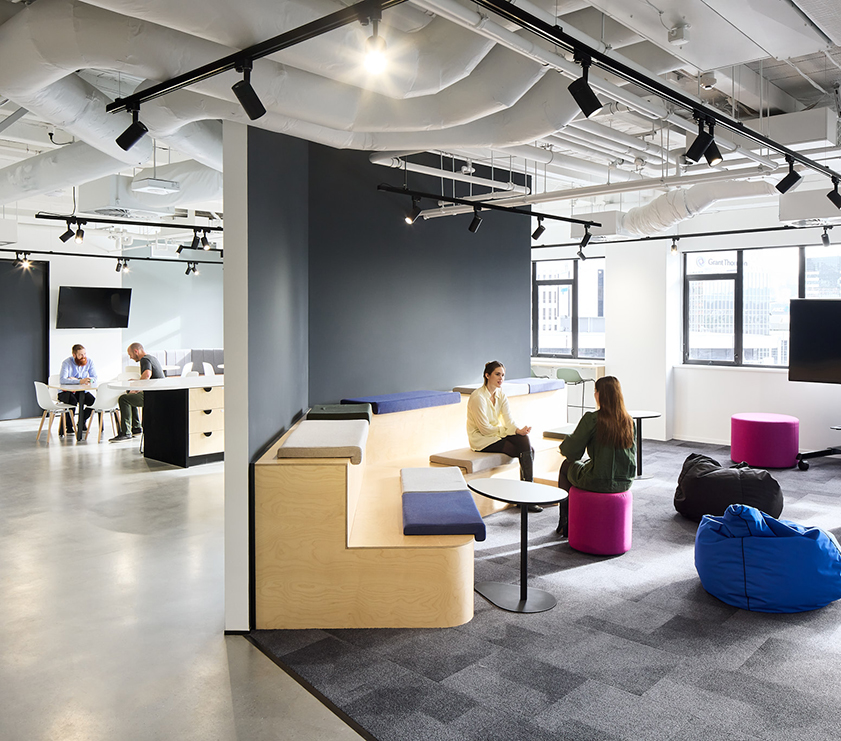 FTE permanent employees
At the end of Q3, we had 33.7 FTE permanent employees. This number is down 2.8 from the prior quarter.
Arrivals and departures
We welcomed our Tumu Whakarae | Chief Executive. We said farewell to our Operations Advisor, Chief Security Officer, Engagement Director / Interim Chief Executive and Internal Communications Advisor
Health, safety and wellbeing
The focus for the HSW committee has been updating the Group COVID stance, policy reviews and reinforcing training on
emergency evacuation procedures, safe workplace set up and the emergency plan.
Highlights
There have been three major focuses for the team in this quarter:
reviewing of and response to the Systemic Racism Review
team building for Te Kahui Tumu and the new puni - embedding the new structure
commencing a role sizing project for all roles within the InternetNZ Group
Partnership metrics and commentary
For the $1mil of community funding, $640k has been invested into strategic partnerships or projects with the following organisations:
20/20 Trust
AUT, World Internet Project
Digital Future Aotearoa
FigureNZ
Tohatoha
Waka Ama New Zealand
Digital Equity Coalition Aotearoa, DECA (co-funder with Spark Foundation and Todd Foundation)
Brainbox Ltd (co-funder with Borrin Foundation)
NZ Red Cross, Awhi Matahiko Red Cross Settlement (co-funder with Spark Foundation)
There were two on-demand rounds open during Q3:
$85k pool for grants up to $10k - to support those who want a chance to contribute and have an influence on key Internet issues but face barriers to participation. At 31 Dec 2022, $68,081 was allocated, leaving two further grants able to be provided in Q4.
$230k pool for grants up to $10k - to support community initiatives that will work towards digital equity and a safer, more positive Internet to benefit all of Aotearoa. Applications are being assessed on a rolling basis, and with kaimahi working to support applicants throughout the process with advice, ghost-writing support and draft review as needed.
For both rounds, we continue to encourage those seeking to apply to call/email first to kōrero about their possible application; we listen and support people who need application support. We have offered to ghost-write, and/or review draft applications.
$30k of the $32,500 tagged for 'follow up' funding has been allocated for initiatives we have funded in the past who need a small amount of additional funds to complete a project where there may be a change.
Q3 has seen the final engagement phase of our research into an Internet that benefits people. We have entered the data analysis and consolidation phase as we move towards publication of the final report. https://internetnz.nz/an-internet-that-benefits-people/
We've maintained our membership work and engaged an external supplier to conduct a full analysis on our requirement needs to future proof the technology we are using for members. This work focused on the user requirement needs for an updated CRM and a more personalised experience. This quarter also saw the pause on the members-discuss email group, with a review scheduled for Q4.