Election results
On Thursday, 27 July 2023, election results were announced at InternetNZ's AGM. Below are the results of the elections.
Final election results — independently verified by Grant Thornton.
The successful appointments:
Council member (three-year term): Kate Pearce

Council member (three-year term): Potaua Biasiny-Tule

Council member (three-year term): Stephen Judd
2023 Council nominations
Nominations for the 2023 Council elections opened on 2 June 2023 for three ordinary Council members. The three positions were for a three-year term (ending at the AGM 2026) as per the provisions of Schedule 2 of the InternetNZ Constitution.
Nominations closed: Friday, 7 July 2023, at 4 pm.
For information on the nomination process, voting, constitutional amendments, rules, and guidelines, please see the Council elections page.
The Returning Officer received the following nominations:
Kate Pearce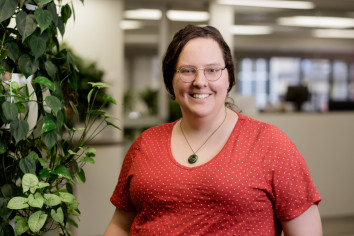 Why are you interested in the role you have been nominated for?

The last six years have demonstrated vividly the power and peril around the Internet, and it has been my honour to be a councillor through them. Opportunity and risks swirl around the Internet, with issues at least as important as ever. I wish to assist InternetNZ as it confronts the past, protects the internet in the present, and prepares for the future.

- When it comes to dealing with the past: the most direct and specific thing we need to do is approach the outputs of the systemic racism review with care, humility, and decisiveness. We are founded on a set of values and principles that set us up well to connect to the world - but it is past time for Ipurangi Aotearoa to ensure our roots in New Zealand go deep, and that we respect and enhance the mana of Maori as well as Pakeha.

- Protecting the Internet in the future is a task that never goes away. There are people and powers who continually seek to weaken the internet for their own priorities, or use it as a weapon in their efforts to reshape society into their own narrow vision. Whatever their motivations we must use our voice to:

-- Advocate at volume to support those who find themselves at the pointy end of misinformation, disinformation, hate and abuse.
-- Loudly resist any reactionary and shortsighted efforts to shape the internet into something that silences the voices of minorities instead of amplifying them.
-- Stridently speak against efforts to use blunt technical measures to solve nuanced social problems.
-- Pressure Platforms to respect the markets they operate in and people they serve. Billionaires have no business deciding how our society operates, and they should be just as accountable to the people for the harm their platforms do in pursuit of profit.

- Prepare for the future we can anticipate, but not restrain innovation we cannot anticipate. The last few years have seen all sorts of events and technologies where the internet has variously done great harm and catalysed huge economic and social progress - but more is to come. Every Internet technology brings both good and bad, and we are going to see the impacts of Artificial Intelligence and Large language models in the next few years. We saw the harms of unbridled AI driving engagement in pursuit of profit.

We need to lead from the front at InternetNZ and ensure we don't sleepwalk into a world where Generative AI (such as ChatGPT or DALLE) has strip mined our cultural artefacts and cynically shapes all discussion to its own amoral ends.

What skills and experience would you bring to the role?

I'm a technical expert by education, a security expert by trade, and a communicator by choice. As a queer technical woman, not only do I believe that people like me need to see people like me in positions of influence and making a difference, I believe that people not like me need to see people like me in positions of influence making a difference.

Where I think I have my most concrete and specific contribution to give is my technical and cybersecurity expertise and experience. I have deep technical depth, from transistors up, and nearly 15 years experience working in cybersecurity. In that time I have worked to guide security across several orders of magnitude. For the last 4 years I've run the security team at one of New Zealand's busiest online companies, protecting the data of millions of Kiwi in the face of an ever competitive and dynamic online environment. I remain highly active within security trust communities, and connect that expert view of environmental conditions and good governance to InternetNZ's council. It is absolutely critical that our council is aware of how to work in a dynamic and changing cyber threat environment, and i bring that.

I also believe strongly in community, and in providing & protecting the opportunities of those who do not get a fair shake. Accessible community is where opportunity breeds, where futures are made, and where great things come to pass. But talking about community isn't enough - to actually grow it you have to also plant, nurture, and protect it. One example particularly demonstrates my drive for bettering the world. I was involved in founding a union for tech workers (the ATU), so there's always somewhere they can turn for help.



Don Stokes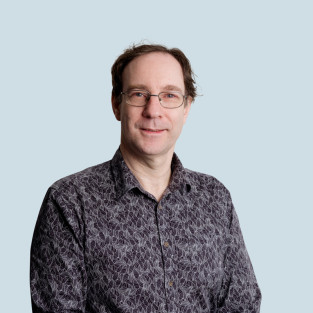 Why are you interested in the role you have been nominated for?

Quite simply, the Internet is where I live. I have been actively working in the Internet services industry for as long as there has been one.

As a long time advocate for a robust, affordable and accessible Internet, I see InternetNZ as vital to pushing that goal; through stewardship of the .NZ domain name space, through advocacy to Government and industry, through funding of useful work in these areas, and through bringing NZ's Internet stakeholders together.

My specific interests are primarily around access, as that is where my skills and experience lie. I would like InternetNZ to work with providers and funders to work towards getting Internet access into those last areas that where there is not yet sufficient coverage. Those main areas are around rural access, where the barriers are largely economic, with high costs and low population density, and around those parts of the population who can get physical access to infrastructure but are prevented from doing so by economic, social or other considerations. Internet access has become a necessary tool for accessing the apparatus of modern civilisation and society, and it is no longer acceptable to treat it as an optional luxury for those able to afford it.

Some other conversations I believe we need to have include questions of data sovereignty, the robustness of infrastructure (power, roads, rail, water, and telecommunications all share corridors, and protecting that infrastructure in a co-ordinated and organised fashion is something we need to get serious about, as recent events have demonstrated), and how we balance the rights of free speech with the responsibilities than come with it.

Making the Internet work better for us all is what I stand for.

What skills and experience would you bring to the role?

I am, fundamentally, a geek. If you want some more words to describe me, I am: neurodiverse; LGBTQIA-aligned, socially liberal, fiscally conservative, technically minded, honest, independent, and socially awkward (but decades of practice helps). These are adjectives, not nouns; they are not my identity or agenda, but I offer them so you know the sort of person you are electing.

I was Victoria University's first network manager, and in the early-mid 1990s, if you wanted an Internet connection in Wellington, I was the person you called. It is fair to say I have spent most of my career on the leading edge of Internet deployment in NZ, from the early days of transitioning from an experimental, largely academic Internet, to the ubiquitous commercial networks of today; in pioneering open access layer-2 fibre networks (work that became part of the "blueprint" of UFB); in designing and building DNS infrastructure, including much of InternetNZs DNS, that works and keeps working. It's also fair to say that I have worked at every level of this industry, from pulling cable to public policy, building fibre networks, data centres, national IP networks, local wireless, web, email, and application servers and services, to the work done at INZ around DNS policy, registry structure and industry liaison.

In short, I've been there and done that, and not messed up too much. I care about the Internet, and NZ and our peoples' places in it, a great deal. I have a solid handle on where we have been and how we got to where we are, what works and what doesn't, a perspective that can only be gained by being in the game for as long as I have.

Again, this is where I live, and I always want it to be better.

Norie Ape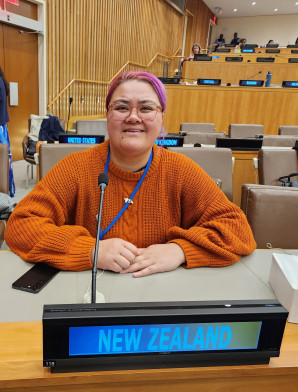 Why are you interested in the role you have been nominated for?

Talofa lava everyone, I'm Norie Ape a Samoan born, Auckland raised and now Wellington based Digital Product Manager. In my day job I focus on utilizing design thinking, data story-telling and cognitively diverse teams to enable positive outcomes for vocational education in Aotearoa (New Zealand) with priority groups including Māori, Pasifika & disabled learners. Outside of mahi, I am passionate thought-leader on increasing the number of Māori & Pasifika wahine in technology in Aotearoa, diversifying the technology talent pipeline in Aotearoa Tech and working with cognitively diverse teams to enable positive outcomes using technology a.k.a. using tech for good. In 2023, I was selected by Manatū Wāhine Ministry for Women as the non-governmental delegate to join the official NZ Government delegation to the 67th session of the Commission on the Status of Women (CSW67). In this capacity I was able to connect in person and virtually with multiple stakeholders to connect, engage, advocate and raise awareness on key issues which InternetNZ focuses such as the need for digital services to be open, secure, stable , accessible, sustainable, affordable but more importantly (for myself) that diverse perspectives including indigenous women and girls need to be included in the end to end considerations of technology i.e. legislation, policy, governance, design, build, implementation and maintenance of technological services. Given the nature in which technology has transformed the delivery of public services, societies, economic sectors and the world of work the relationships forged and my involvement in the negotiations of the 160 agreed outcomes for CSW67, the experience re-affirmed the need for stronger ties and policy relationships between civil society, government and the private sector (industry) to achieve long-lasting positive outcomes in Aotearoa and abroad.

What skills and experience would you bring to the role?

I bring governance skills and experience within the not-for-profit & civil society sector & higher education sector with organizations such a P.A.C.I.F.I.C.A Inc; United Nations Association New Zealand & Advisory Board experience with Yoobee College of Creative Innovation but have also completed Good Governance with a Pacific Lens training to utilize in my governance roles. I am a passionate advocate & thought leader for cognitive diversity in the Aotearoa tech sector & in particular Aotearoa EduTech as such I am often featured in tech conference panels, tech community panels, Pasifika in STEM profiles & tech initiatives that are focused on increasing Maori and Pasifika peoples in the tech sector & leveraging tech for good. This connection to industry, civil society and government partners allows me to easily connect & advocate for initiatives that are important to InternetNZ & Aotearoa internet users My product management experience & leadership experience within NPO, government and private sector allows me to easily connect business strategy, design knowledge and customer needs with a focus on return on investment enables me to connect business strategy, design knowledge and customer needs to ensure services meet current and can enable future business or customer needs.

Featured in:
EduTech Australia Conference 2023
United Nations CSW67 Delegate
NZQA Rising Stars
Digital leadership panelist for 7th Annual CIO, Digital Transformation & Data in Government NZ Conference 2023
UN Women NZ reflections on CSW67 Product Aotearoa Conference





Stephen Judd
Why are you interested in the role you have been nominated for?

I believe InternetNZ is an underappreciated part of New Zealand's civil society, not just as the custodian of critical infrastructure but because of its constitutional objectives, particularly representing the common interests of the wider New Zealand Internet community. Since the Internet Society was originally formed in 1995 the internet's role in society has grown and changed dramatically. Today we face so many issues: mis- and disinformation, the digital divide, the consequences of centralisation in networks and platforms, and more. Internet NZ's role is essential in leading these discussions around what we want from the internet and New Zealand's role in the wider online space. My interests in running are: - contribute to good governance oversight to InternetNZ's operations - ensure InternetNZ continues to play its role in civil society as well as possible - advocate for the open and uncapturable internet at every level - help InternetNZ remain membership-based, and broaden out that membership to be larger and more representative
What skills and experience would you bring to the role?

I bring 30 years of experience in the information technology sector across a broad range of roles, from hands-on technologist to senior leadership. My work professionally and as a volunteer has brought me into contact with a broad range of people and taught me how to negotiate differences towards a common goal. My public advocacy on the pros and cons of online voting and my work in IT project delivery has given me deep insights into how people make decisions around technology and the roots of success and failure in our sector. Recently I have become the spokesperson for Fight Against Conspiracy Theories Aotearoa. In this role I have become deeply immersed in the world of misinformation and disinformation, and can bring this awareness of the potential of technology both to address or worsen this growing social problem. Areas I particularly care about are: - supporting a more accessible internet for all New Zealanders - digital inclusion - continuing the work started with the Christchurch Call - providing policy advice and feedback to government and other organisations - advancing the work begun with last year's systemic racism review
Potaua Biasiny-Tule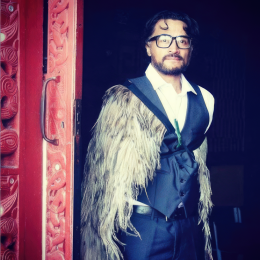 Why are you interested in the role you have been nominated for?


Kia ora tatou. Ko Te Arawa te waka. Ko Te Arawa te tangata. Ko Potaua Biasiny - Tule ahau. Ka nui te mihi. In my first term as Councillor, I have learned much about Ipurangi Aotearoa - Internet New Zealand, have seen great changes and equally, have faced a few challenges. From the Systemic Racism Review to the launch of the new Registry, each issue required technicality, as well as sensitivity, and with that, I humbly acknowledge the Chair, Board, the CE and our staff for all of their amazing mahi. Ka piki te ora.

As Chair of Te Komiti Whakauru Maori, it has been a privilege to support our journey as an organisation that is Te Tiriti-centric, connecting to communities who actively utilise our services and being open & honest with member feedback. There have definitely been challenging times but I feel as a roopu, we have looked to the brighter future ahead and kept the waka steady & moving.

If elected this term, I want to: ensure that existing .nz users continue to be delivered a high-level of service; - find meaningful & innovative ways to connect, hear feedback and grow our membership; - increase the education around .nz, especially among young people who are more likely to use social media and gaming platforms; - continue to encourage diversity, inclusion and accessibility to opportunities within ur organisation; - better engage in policy discussions, with Industry, with Government and with the global internet community; - continue working on our Strategic Goals, Vision, Values & Partnerships.

Personally, I'm the geek of my whanau and love inspiring the next generation of digital leaders with my wife Lasa, enjoy taking our kids to watch local plays & movies and still like to play Age of Empires every now and then. For me, there is still much to do inside our organisation and I am definitely up for the task.

What skills and experience would you bring to the role?


The skills and experiences I bring are tech-rich, community-led and have many elements of practical application that are well suited to this role. I have a Political Science degree from Canterbury University, as well as a Post-Grad diploma in Maori & Pacific Development from Waikato University.

This academic background allowed me to work in Parliament with the Maori Party, my administrative skills had me working at the Waitangi Tribunal, I was recently an iwi representative on the Rotorua Lakes Council for 12 years and have traveled extensively to South Korea, India and the US. With such travel, I have seen the astonishing growth of IT, innovation and creativity, which inspired my wife and I to open our own digital businesses, the first being TangataWhenua.com, and now, Digital Natives Academy (DNA) and Native Tech.

While we saw technology being rolled out across the nation, we realised that this new generation of digitally-enabled students required far more immersive and interactive ways of learning. For the past 9 years, we have inspired whanau to consider digital pathways, creating wellbeing programmes and introducing robotics, esports, drones and e-commerce into our community. Along the way, our rangatahi have learned social skills, made friends for life and have found help when navigating their own personal paths.

My passion is connecting, and the internet, as well as being a member of Ipurangi Aotearoa - Internet New Zealand, has allowed me to find my tribe and to do good nerd things together. From my early days playing Alex Kidd to now having a 3D avatar in the Metaverse, it is important for me to create safe spaces online, to encourage imagination & communication and to support our own digital communities across Aotearoa - New Zealand. I believe our organisation is in a blessed position to help do amazing things. Kia kaha tatou.
Jonathan Mosen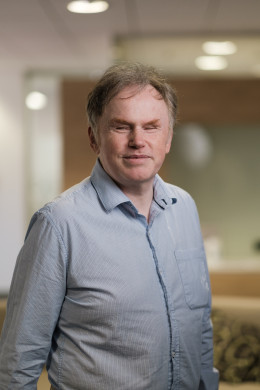 Why are you interested in the role you have been nominated for?

Tena koe. I have been online since I obtained my first 300 baud modem in 1986. As a curious blind kid, I used to hassle my sighted siblings about reading newspapers and other information to me, and I was reliant on others to do many everyday things.

The Internet has transformed my life. It has profoundly improved my ability as a blind person to read news, shop, bank, travel, consume entertainment, create content and participate in public discourse. It is a taonga about which I am passionate.

There is, however, a huge but fixable barrier. When apps and websites aren't accessible, they unnecessarily exclude disabled people like me. Census data indicates that around a quarter of New Zealanders are disabled. Accessibility goes well beyond blindness and low vision. Like other marginalised groups, disabled people are disproportionately impacted by online harm.

I applaud what InternetNZ | Ipurangi Aotearoa is doing in this space and would like to offer a uniquely disabled perspective on this ongoing mahi. Because many of us seek flexible working arrangements, disabled people are passionate about using the benefits of the Internet to deliver our mahi from where it best suits us. This can sometimes include working from home. We must have an Internet that is equitable and reliable, and encourage innovation.

Aotearoa New Zealand is, in my view, rather a backwater when it comes to accessibility. On average, it is far easier for me to access more key apps and websites in other countries than here. I seek your support because InternetNZ | Ipurangi Aotearoa could and should be bolder in campaigning for a more accessible Internet in Aotearoa New Zealand. It is also important that the organisation itself is always fully inclusive of people with a wide range of impairments.

It can and should be an exemplar, not just in terms of its technology, but also in terms of its practices and behaviours. I want to contribute constructively to that occurring. While empathy for the needs of disabled people is very much appreciated, I believe that unless someone with direct lived experience of disability is around the Council table who is affected daily by Internet accessibility barriers, Council has a skills deficit that results in a quarter of the population not having a voice.


What skills and experience would you bring to the role?

I am presently CEO of a national not-for-profit, operating an outcomes-based contract from Government. I have led it through a growth phase and a period of significant change, transitioning the organisation from an incorporated society to a new structure with a charitable trust as its parent, comprising multiple commercial entities. I have governance experience on several not-for-profit boards including as chair of one of Aotearoa New Zealand's most respected charities.

I formerly operated my own tech accessibility consultancy, and have direct experience of improving processes, apps and websites so they are more inclusive. In the past, I have both founded and worked for several Internet start-ups and been a product manager in several of the world's leading assistive technology companies. I have advocacy and government relations experience, including leading advocacy on copyright reforms in Aotearoa New Zealand which later became enshrined in an international treaty.

Over the years, I have designed many successful advocacy campaigns. I have been podcasting since podcasting became a thing in 2004, and have considerable media relations and communications experience. I have been concerned for some time that InternetNZ | Ipurangi Aotearoa does not have the public profile it should have, and hope to play a constructive role in improving the organisation's profile. Being disabled means that I have a strong empathy with those who are usually overlooked. I process complex information quickly, am a natural leader and enjoy finding common ground.

Thank you for considering my nomination.