InternetNZ annual report 2022-2023

InternetNZ | Ipurangi Aotearoa is the home and guardian of .nz — providing the infrastructure, security, and support to keep it operating.
We're a not-for-profit organisation, and the money we receive from .nz domain names goes back into the community. We provide grants, help to fund other organisations, and advocate for an accessible and safe Internet that benefits everyone in Aotearoa.
We are a member organisation, too — we had 402 members as of 31 March 2023. You can join us as a member to be in the know, have a say in our direction, stand for Council, vote in elections, or simply because you believe in our cause.
Find out more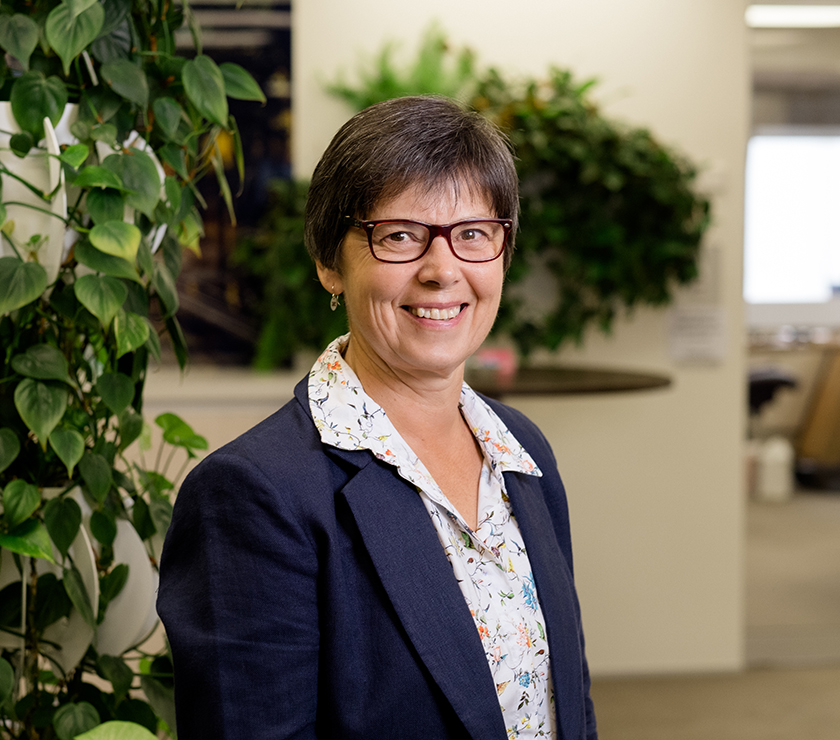 I am pleased to report InternetNZ has completed another successful year. A highlight was the biggest registry transformation in our history. The new registry system is easier to maintain, update, and operate. Alongside the new registry, the Domain Name Commission Limited implemented the complementary new set of .nz policies and rules. My thanks and congratulations go to everyone involved.
One of the Council's roles is to retain a long-term vision for the Society. Doing so requires a good understanding of how our environment is changing, including the domain name market. In August, Council approved a refreshed .nz product strategy. While our annual domain name growth may appear encouraging domestically, global trends show slowing growth as markets mature and consolidate. Our focus on registry replacement has been critical to improving future service delivery in this competitive market environment.
InternetNZ will be 30 years old in 2025. Just as we have been upgrading our registry, we need to update the objects of the Society. During the year, Council approved a plan to reinvigorate membership engagement in this review process. I encourage all members to get involved.
In October, we welcomed Vivien Maidaborn as Tumu Whakarae | Chief Executive. Her unique combination of business and community development skills and a passion for equity enabled her to jump in and ensure we are full steam ahead. As Chair of the Domain Name Commission Limited, Vivien was ably supported by Isobel Egerton, Acting Domain Name Commissioner.
Another aspect of the Council's long-term focus relates to the changing local Internet community and improving our engagement with Te Ao Māori, especially in our unique role as ccTLD manager. While there is still a lot of work to be done, Councillors and staff are helping us move closer to becoming a Te Tiriti o Waitangi centric organisation. My thanks in particular to Dr Hana O'Regan, members of the Māori Design Group, Councillor Potaua Biasiny-Tule, Chair of Council's Te Komiti Whakauru Māori, and Councillor Whetū Fala.
Community funding distributions again exceeded $1 million dollars. We work hard to ensure proceeds from .nz are shared with the community but we can do better. With this in mind, Council initiated a review of our long-term charitable funding strategy in March.
The Council has continued to perform very well as a team, providing good guidance and support to the new Chief Executive. On a personal note, I would like to thank Vice President Brenda Wallace and all the Councillors — it has been a delight, and I think we have all grown as a group. I look forward to another big year, working with Council and Vivien as we chart our progress to run a world-class ccTLD and create a better Internet for everyone.
Joy Liddicoat
InternetNZ President

Titiro whakamuri kōkiri whakamua — look back and reflect so you can move forward.
The last financial year has been a big one for InternetNZ as we emerge on the other side of the pandemic and into a growing online world.

We've been flat out in the wheelhouse, and I'd like to acknowledge one of the biggest and most important projects in InternetNZ's history. In November, we successfully replaced the registry system, the core technology that keeps all the .nz domains working. Our old system was 20 years old and due to be replaced. This huge investment into our infrastructure future-proofs .nz for Aotearoa. The new registry empowers .nz registrars with more self-service capability and reduces technical barriers for new registrars. We also included a lot of new security controls in the system, responding to the challenges of constantly changing threats. This financial year saw the culmination of three years of work. I congratulate the team and thank them for the calibre of work that saw the project finish, with a smooth switch over to the new system, on time and without any complications.
Since I took over as Tumu Whakarae | Chief Executive in late 2022, I've connected with people who have a stake in the development of InternetNZ. The importance of our Te Tiriti journey has been a strong theme and an area of great progress. We have responded to Dr Hana O'Regan's independent Systemic Racism Review report with direct actions in relation to governance, management, and staff, and these will continue to develop into 2023. I'm very happy to see the progress made by Te Puni Māori and the wider InternetNZ whānau in embedding Te Ao Māori into our strategy, decision-making, and work practices.
This March, our Internet Insights research painted a picture of how different groups of people feel about the Internet across the motu. The study is a clear indicator of how New Zealanders think about the Internet and what their concerns are. We use it throughout the year to help us plan and execute our work to ensure we focus on important topics in creating an Internet that benefits all of Aotearoa. We are incredibly happy to see this important research being used, quoted, and shared by other organisations, policymakers, and researchers.
We are working hard to provide more equitable Internet-related outcomes for different groups. Our community funding is a significant commitment and pride for InternetNZ. The community team has worked to develop a more relational approach to this work, making it easier to apply for funding and get help if needed. We distributed over $1.2 million in grants, partnership, and collaborative funding. The dozens of worthy recipients are working across Aotearoa as we figure out how to support the development of the conditions for an Internet that benefits everyone.
The funding priorities for 2022 grant rounds identified projects for Tāngata Whenua, Pasifika Peoples, migrants and refugees, faith-based communities, the Rainbow community and gender minorities, and people with disabilities. These criteria meant we had had real success in supporting diverse projects and places, with an increasing percentage of the pūtea going to Māori individuals and organisations: more than $200k in grants funding and $165k in strategic partnerships in the 2022-2023 financial year. I was very honoured to be part of establishing our partnership with Kōhanga Reo. I look forward to future engagement opportunities and hope to connect with more whānau towards an Internet that benefits Māori.
Finally, I'd like to say how grateful I am to have the InternetNZ staff and Council with me every step of the way. Over these first six months of being Tumu Whakarae for InternetNZ Group, we have faced significant challenges and continuous change. Our greatest strength is that we play as a team. We're working in a demanding and complex territory, which calls for whakawhanaungatanga, focus, and determination. I would like to thank every Council member and every staff member across the InternetNZ group for your support, commitment, and belief that we can contribute to an Internet that benefits everyone.
Vivien Maidaborn
Tumu Whakarae | Chief Executive
InternetNZ

Rei kura: .nz for all of Aotearoa
We believe that the .nz domain is New Zealand's home online, and the .nz infrastructure is critical to the performance of the modern New Zealand economy and wellbeing of New Zealanders and our communities.
757114 .nz domain names (as of 31 March 2023)
It's an all-time high for .nz domain registrations





12,486 other second-level domains
The number of .nz domain names at the second level increased by 17.1%, and the number of all .nz domains increased by 2% compared to the end of the 2021-2022 financial year.*
45.16% of the domains created with a 12-month term in 2021-2022 renewed their subscription during the 2022-2023 financial year.


*all .nz domains increase number was added on 24 July 2023.
.nz registry
Registry replacement project
The .nz registry and the .nz domain name system (DNS) are the core technology for the critical national infrastructure — .nz domains.
The legacy Shared Registry System (SRS) was initially developed in 2002. By 2019, the mix of technology involved in the system was becoming difficult to maintain, and the costs and risks of continuing with it were rising.
The replacement of the SRS was the largest project undertaken by InternetNZ in 20 years at a multi-million dollar cost to the organisation and took more than three years to achieve.
The new InternetNZ Registry System (IRS) successfully went live on 1 November 2022.
Implementation progress
| | | |
| --- | --- | --- |
| | Targets for 2022-2023 | Outputs in 2022-2023 |
| Registry replacement implementation is on time (%) | 100% on-time | 85% on-time |
| Registry replacement implementation is on budget (%) | 100.00% on budget | 97.26% on budget |
Registry performance
| | | |
| --- | --- | --- |
| | Targets | Outputs |
| DNS availability | 100.000% | 100.000% |
| EPP availability | 99.900% | 99.999% |
| WHOIS availability | 99.900% | 99.975% |
.nz policy review
Updated .nz Rules came into effect in the 2022-2023 financial year.
We have continued our work on reviewing and implementing the second tranche of recommendations for changes to the .nz policies. We have also realigned the policy review focus area with InternetNZ's work plan and strategy to consider how to respond to the concerns about online harm and manage online harm.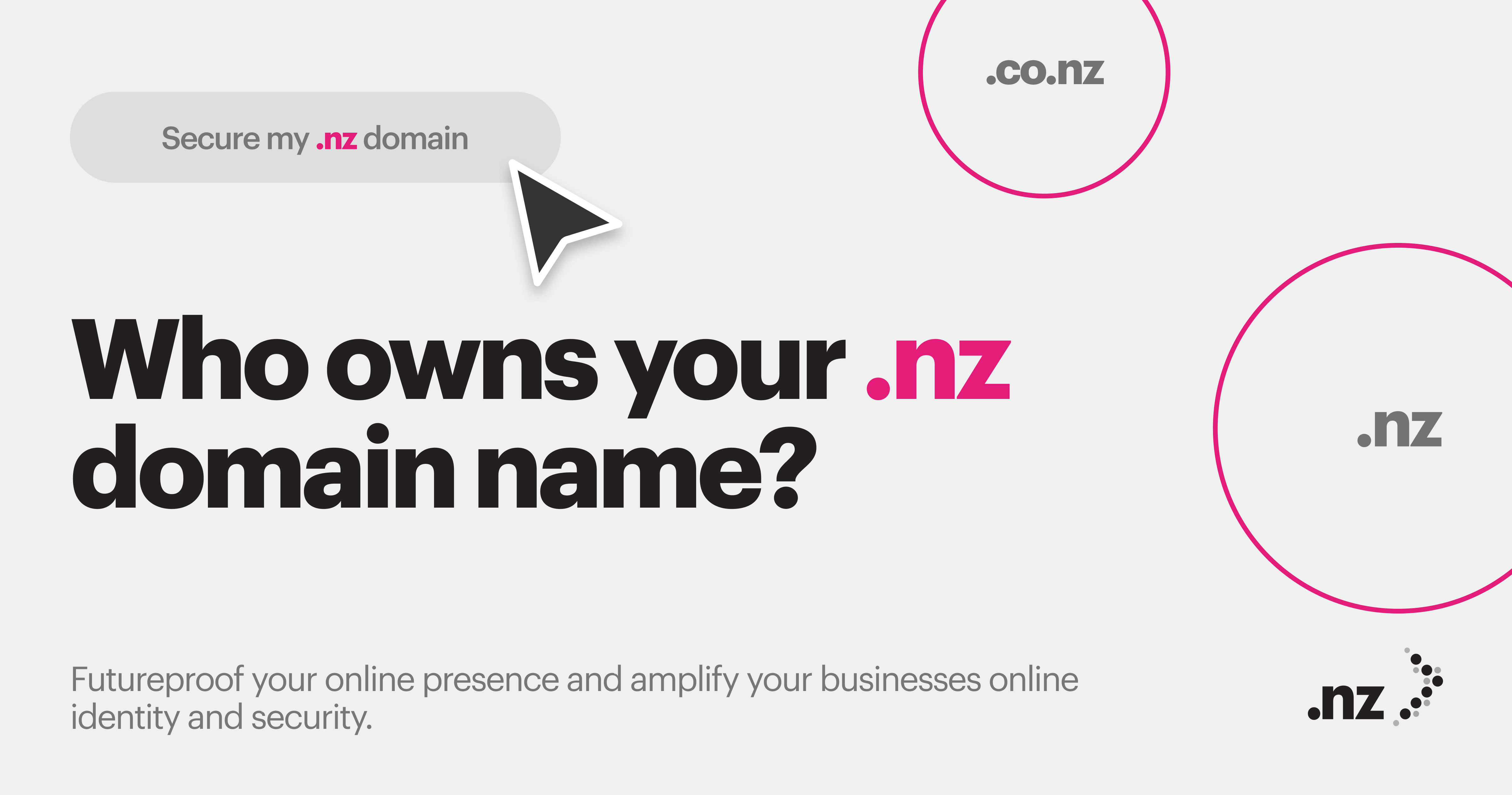 .nz consumers and businesses research

Our 2022 consumer and business research shows that .nz is a domain of choice for consumers and businesses in Aotearoa.
44% of all businesses and 15% of consumers in New Zealand have or manage a .nz domain in 2022.
71% of NZ businesses and 67% of consumers agree that the .nz domain is more trustworthy than other domain names.
6 in 10 businesses, and just over half of consumers, agreed that .nz domain names are more valuable than other domain names.
Research report
.nz product strategy
In August 2022, we adopted a new .nz product strategy based on three key strategic activities: to re-group as a .nz team, rebuild, and re-engage. These three key pillars are focused on preparing our .nz operation for the future: a .nz that is in healthy condition, one that is ready to support growth initiatives, complex policy sets, market resilience, and to gain a deep understanding of our value. The timeframe for this product strategy was for November 2022 to November 2023, when the strategy will be reviewed.
The following table lists the success measures of the .nz product strategy:
Outcome / Objective
Metric
Target
Status
Growth in diversity and volume of registrars in our channel.
Registrar volume
5% growth

Four new registrars are currently preparing their applications.

We have a pipeline of new registrars that we expect will result in exceeding this growth target.

An IRS launch in November 2022 with no unplanned disruption to operations.

Launch date

Scheduled uptime

November 2022

100%

The IRS was launched successfully on 1 November 2022.
An increase in strategic registrar engagement.
Registrar meetings
To be established via survey
At least one in-person meeting with registrars representing 75% of the register.
Registrars profiled with a clear understanding of their individual challenges and capability.
Registrars with completed profiles
80%
100% of registrars are at a minimum 30% profiled.
Complete registrar authorisation review, with consideration for different registrar classifications.
Completion
100%
Scheduled
Complete the formation and resourcing of Te Puni Whakawhanake Rawa.
Completion
100%
Budgeted for and completion expected by August 2023.
Identify and initiate planning for equitable outcomes for Māori in relation to .nz.
TBC — in partnership with Te Puni Māori
Scheduled
Consistent attendance and engagement at international forums that include our registrar channel and/or other ccTLDs.
Attendance at relevant meetings
80%

Over 80% attendance:

ICANN (September 2022)
ICANN (March 2023)
DNS-OARC (February 2023).

Identify and obtain key insights and data required to form a long-term marketing plan.
Completion
100%

Underway. An initial market research study was commissioned. Further market research is budgeted for the 2023-2024 financial year.

Clear value proposition for .nz developed and ready to communicate.
Completion
100%

Underway

Develop a marketing plan within a minimum of 12 months of activities.
Completion
100%

Scheduled

An increase in cross-organisation understanding of the .nz operation and value.
Completion
100%

Underway

Categorisation of online harm types (in conjunction with .nz policy work.)
Completion
100%

Research commissioned; the study is scheduled for July 2023 release.

Registry and DNS system stability.
Availability
0% Unplanned outages

Refer to the 'Performance of .nz registry' section.

Grants and funding
InternetNZ | Ipurangi Aotearoa funding and sponsorship come from .nz domain name sales. We want to support the growth of the Internet community in Aotearoa. We do this by distributing funds through partner organisations, running contestable grant rounds, collaborating with other funders, and sponsoring community initiatives.
Snapshot of our funding
Community funding in 2023


| | | |
| --- | --- | --- |
| Focus area | Number of grants/partnerships | Distributed funds |
| Rei kura — Internet that benefits: successful grants ($) | 22 | $207,291 |
| Rei kura — Internet for all: successful grants ($) | 17 | $146,876 |
| Strategic partnerships ($) | 9 | $165,000 |
| Strategic partnerships — Māori ($) | 2 | $165,000 |
| Total | 50 | $1,204,167 |
Partnerships
InternetNZ centres Te Tiriti o Waitangi in our organisation, aligning our strategy, objectives, goals, and relationships in our partnerships space with this goal. This commitment to Te Tiriti will help us shape the way we do funding in the future, including how, who, and what we fund.
We have 13 partnerships from a number of digital sectors and ecosystems, both Māori and non-Māori. Our focus going forward is to build partnerships with organisations that are Māori, for Māori, with Māori, and/or to Māori.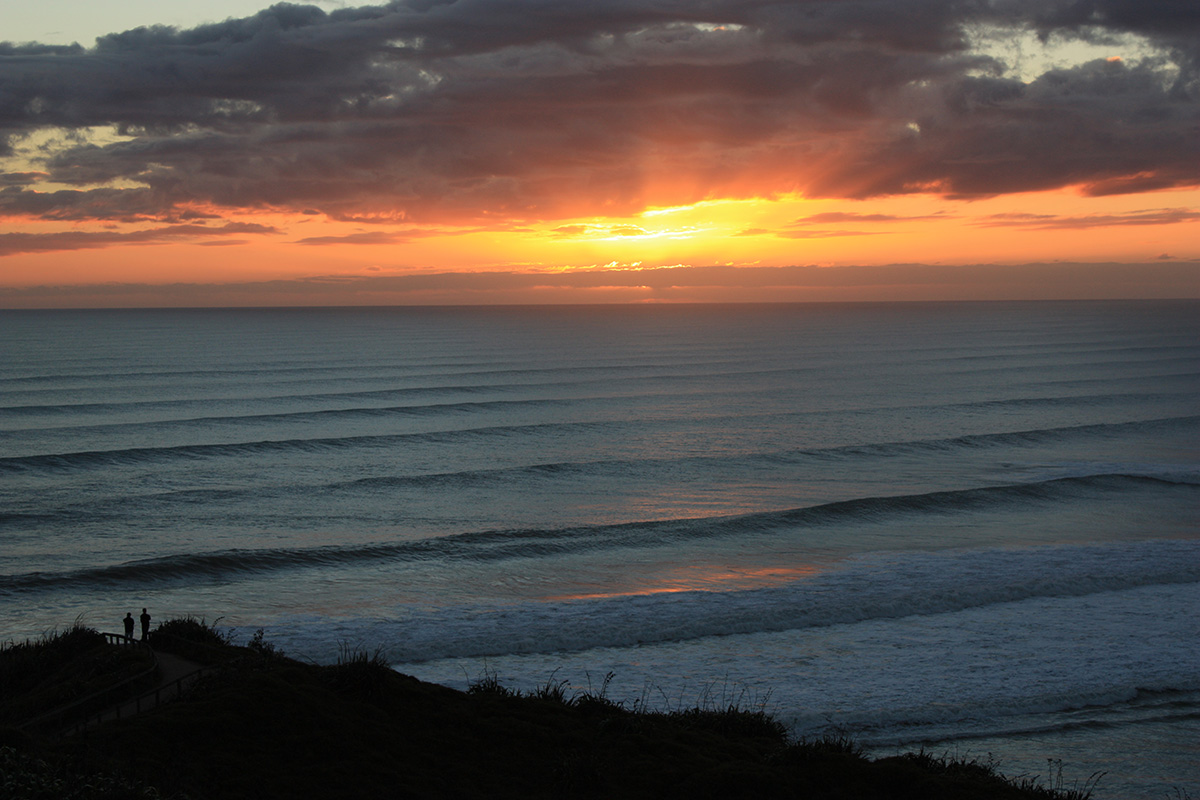 Rei kura: a Te Tiriti o Waitangi centric organisation
We believe that as an organisation of this land and as guardian of .nz on behalf of Aotearoa, Te Tiriti o Waitangi should be central to how we operate.
We work to be recognised as a Te Tiriti o Waitangi centric organisation, by developing relationships and working in partnership with Māori, and by embedding Te Ao Māori into our core work.
Cultural capability development
In 2022-2023, we have undertaken a programme of work aimed at developing individual and organisational cultural capability. Dr Kathie Irwin and Hone Hurihanganui have worked with Council to deliver sessions on Te Tiriti o Waitangi, tikanga, and the history of Aotearoa. We partnered with Kāpuhipuhi to provide sessions for all kaimahi | staff on Te Tiriti, tikanga, and Te Ao Māori values and principles.
Te Puni Māori has worked across the organisation to develop Te Tiriti o Waitangi team work plans and has developed a resource hub for all kaimahi.


Independent systemic racism review
In 2022, InternetNZ Council commissioned the independent systemic racism review (SRR). The review took place in the last financial year and was led by Dr Hana O'Regan, Tumu Whakarae | Chief Executive of CORE Education. Dr O'Regan provided a full report to InternetNZ in November, including recommendations.
Dr O'Regan's report was adopted unanimously by Council, and InternetNZ committed to implementing all 15 review recommendations by the end of 2025. Work to do so commenced, and we are fully committed to this mahi.
Implementation status
As of 31 March 2023:
The Council unanimously approved the recommendations.
The Chief Executive developed an implementation plan that was approved by Council.


Funding distribution to Māori
Kōhanga Reo
We entered a strategic alliance sponsorship in November 2022 with Te Kōhanga Reo National Trust in support of the event Te Hokokura 40 years celebration of the Kōhanga Reo. This established an introductory meeting between InternetNZ and Te Kōhanga Reo National Trust to explore future engagement opportunities.
Te Matarau
We entered into an initial relationship development and potential future partnership in March 2023 with Te Matarau — Māori Tech Association. This initial phase will look towards jointly providing leadership, on a national basis, to significantly work on digital issues relating to Māori in Aotearoa and introduce and connect kaupapa Māori organisations to engagement opportunities with InternetNZ.

Rei kura: an Internet that benefits
We believe in an Internet that benefits all the people of Aotearoa. We work towards the empowerment of all New Zealanders to use, create, and innovate on the Internet in a way that keeps them and others safe. We work to shape developments affecting the Internet, both domestically and internationally, to make the Internet better for people.
Internet Insights annual research
Our annual Internet Insights research was undertaken by Kantar Public. It surveys New Zealanders on their use, perceived benefits, and concerns about the Internet. The research is a clear indicator of how New Zealanders think about the Internet and what their concerns are. The research was mentioned in 27 unique media stories, spreading the valuable data far and wide.
Key findings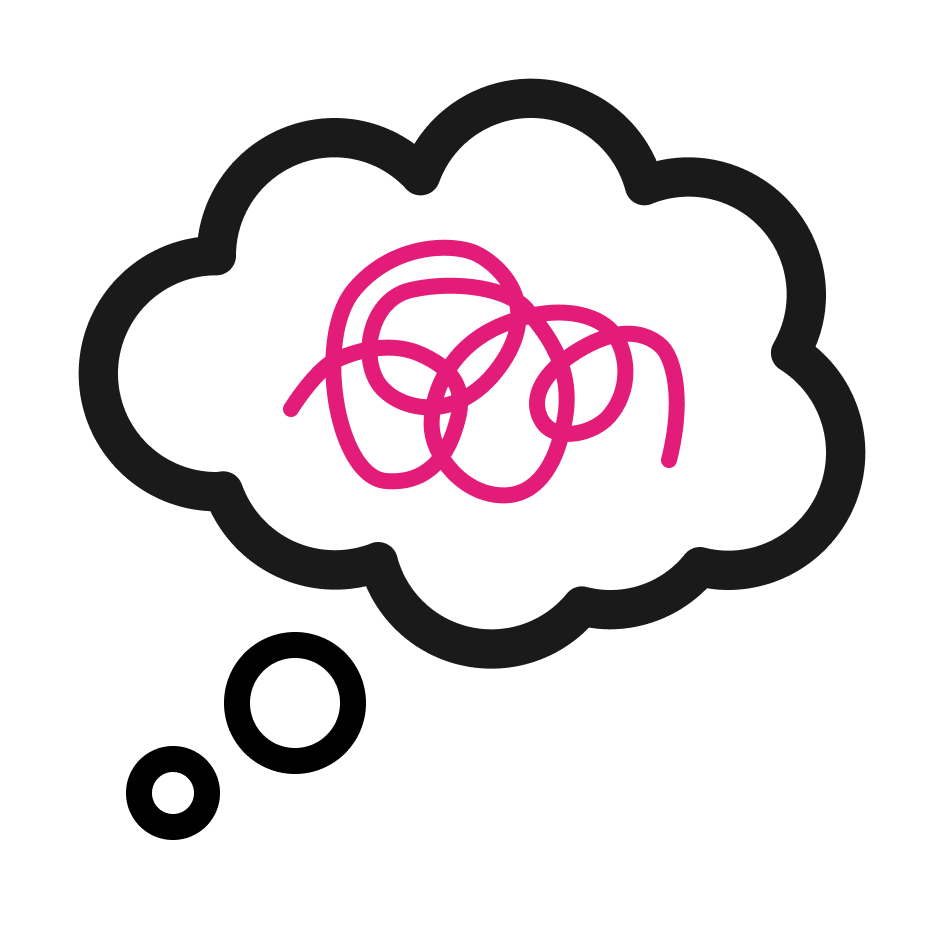 Impact of the Internet
Māori are less likely to feel that the positives of the Internet outweigh the negatives.

A diversity of concerns
Pasifika and women are much more concerned about some aspects of the Internet than others.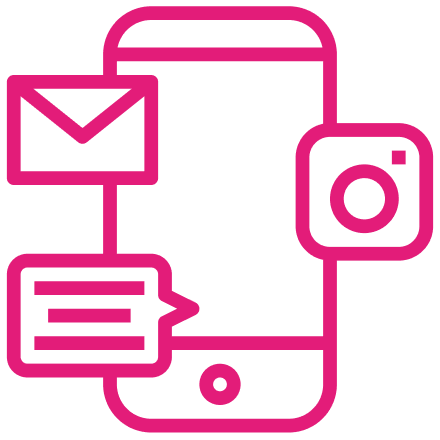 Use of the Internet
16% of Internet users have a long-term disability, with many using assistive technology.
What our partners and grantees say
20/20 Trust
20/20 Trust values its partnership and support from InternetNZ. Over the past year, we have positively contributed to the lives of people who are affected by digital inequity. From our strong relationship with InternetNZ, we are working together to address the digital equity landscape across Aotearoa. Ngā mihi nui ki a koe Ipurangi Aotearoa.
Digital Future Aotearoa
The support we receive from InternetNZ isn't just financial. The team is there for us to bounce ideas off, act as connectors, provide sympathy and options during the trickier times and celebrate alongside us. Digital Future Aotearoa really appreciates our partnership with InternetNZ as together we strive for a more equitable Aotearoa.
Gareth Jones (grantee)
A huge mihi to Internet New Zealand for their support of the kaupapa I am involved in. There is not a lot of support for examining the impacts of social media on indigenous communities towards radicalisation and extremism, particularly on online platforms. However, Internet New Zealand's support has been really appreciated as I have been involved in this mahi. Just a huge mihi to the organisation for their support.


Advocacy and engagement
Grantees engagement
Last year, we hosted three online huī for our grant recipients from both 2021/22 grant rounds to enable inspiration, connections and potential collaboration.

An Internet that benefits people — research

We ran a research project to find out what people in Aotearoa think about and need from the Internet. The project included a literature scan of existing research in this space and engagement with community groups. We wanted to focus on hearing from groups who do not always get a loud voice in this space, including Māori communities.

To do this work, we partnered with Kaye Maree Dunn's Making Everything Achievable (an intergenerational whānau-led enterprise dedicated to co-creation and working together to achieve transformation and impact) and Toi Āria (a Massey University research centre delivering positive social change through effective community engagement projects).
Read the report
Content regulatory review
We engaged with the Department of Internal Affairs as officials continued to explore how the government might design and implement a new approach to content regulation that minimises the risk of harm caused by content to New Zealanders. We attended three stakeholder roundtables run by DIA during June and August 2022 to input our views and followed up with a paper for officials.


Misinformation and dangerous speech

Our commentary on the Lady Khadija Trust's Community of Strangers project on reform of incitement of hate laws.

The Internet is global
We reviewed our international engagement strategy in the 2022-2023 financial year and started developing our new focus and approach to this mahi in the post-COVID-19 pandemic world. We participated online and in person in different international forums in 2022-2023, including ICANN75, ICANN76, RightsCon 2022, the GIFCT Global Summit 2022, and the Christchurch Call Leaders Summit and related meetings. We continued to work with the global Internet community to understand issues and global developments better as we progressed our work for an Internet that benefits and an Internet for everyone.
We were invited to be part of and support the New Zealand government delegation (led by the Ministry of Business, Innovation and Employment) to prepare for and virtually attend the ITU Plenipotentiary Conference 2022.
We provided administrative, fundholding, and financial support to the Christchurch Call Advisory Network (CCAN) under an MoU. We also continued participating in the work of CCAN and the Christchurch Call Community as a member, including CCAN work on its strategic direction and priorities, expanding membership, and Call Community work on government transparency.

Rei kura: an Internet for everyone
We believe that everyone in Aotearoa should be empowered to make the most of an increasingly digital world, in a way that works for them. We work to enable all the people of Aotearoa to access and effectively use the Internet to equitably participate in and benefit from our society, democracy, and economy.
DECA
We provided structural, financial and operational support and advice for the setting up and mahi undertaken by the Digital Equity Coalition Aotearoa (DECA). We continued to work with and through DECA to support and strengthen their operating ability as part of our support for this collaborative community vehicle. DECA was able to set up a number of constellations to support communities and enhance community voice in the affordable connectivity and digital device ecosystems, as well as working on starting relationships with Māori and Pasifika communities.

Red Cross
New Zealand Red Cross provides refugee resettlement programmes in New Zealand. The Awhi Matihiko programme aims to remove one thing from the overwhelming to-do list for those settling in a new country. The programme provides internet connectivity, a device, skills, and translation support if required.
InternetNZ supports the programme by providing funding towards device costs or operational costs of delivery of this programme (skills and translation).

Engagement
MBIE asked InternetNZ to input on its Draft Vision and Objectives for Rural Connectivity; we attended a meeting with MBIE on 8 July 2022 and provided oral input.
We organised and facilitated a panel on "Mahi Tika: the speed of trust" at the TUANZ TechUsers day on 15 September 2022 with Ngapera Riley (FigureNZ), Anna Pendergrast (AntiStatic), Gareth Jones (Inclusive Aotearoa Tāhono), and Saia Mataele (DECA).

People
36 permanent kaimahi | staff in InternetNZ as of 31 March 2023
Two offices in Tāmaki Makaurau | Auckland and Te Whanganui a Tara | Wellington
Flexible, distributed team based in Te Upoko-o-te-Ika | Wellington region, Tāmaki Makaurau | Auckland, Ngāmotu | New Plymouth, Whangārei and Tūranganui-a-Kiwa | Gisborne.
New Tumu Whakarare | CE and new organisation structure
We redesigned the organisation's structure in the 2022-2023 financial year. At InternetNZ, we now have four puni | groups: Te Puni Whiria | Public Impact, Te Puni Whakawhanake Rawa | Customer and Product, Te Puni Māori, and Te Puni Raupā | Organisational Performance. A new Tumu Whakarae | Chief Executive, Vivien Maidaborn, joined us in October 2022.
Working at InternetNZ
InternetNZ supports kaimahi to find the best place, space, and time to deliver the best outcomes. As part of this, we have a distributed workforce. To support working from home, we pay for a home Internet connection for our team and ensure that people who primarily work from home have a safe workspace set up.
We believe that individuals and society benefit hugely from volunteers' massive contribution in Aotearoa today. As our contribution to this, all kaimahi receive one day of volunteer leave per year.
Development is a central pillar of our approach to supporting our team. We encourage people to develop and grow at work and provide individual development opportunities through courses, conference attendance, and memberships in professional organisations and associations.
2022-2023 financials
Download the financial statements and statement of service performance for InternetNZ.
PDF copy
Scanned signed copy