News and articles
Keep up-to-date with the latest news and updates from InternetNZ. The digital landscape changes quickly, and we're here to help you make sense of it.
Latest updates
Our on-demand grant funding is to support communities affected by dangerous speech online. If you know someone you think should apply, please encourage them to get in touch with us for a chat.
Read more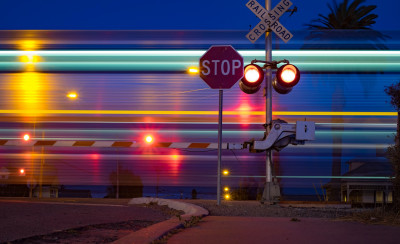 InternetNZ is calling on New Zealanders to support the #teamof5million and do your part to stop the spread and amplification of disinformation online.
Read more
The first meeting of the InternetNZ Council following the 2021 AGM was held in Wellington on Friday 13 August 2021. We agreed to communicate our discussion and a number of key matters arising from the meeting.
Read more
This year we were proud sponsors of the Mahi Aroha awards that celebrate outstanding volunteers making a positive impact in the community. 
Read more
At our 2021 Annual General Meeting, held on Thursday 29 July, InternetNZ members elected four new positions including a new President and Vice President. Joy Liddicoat was voted in as our new President and shares her thoughts on the role. 
Read more
Early in 2020 the Te Mana o Kupe Trust received an InternetNZ grant, along with a donation from a sponsor, to develop a programme of online safety and wellbeing workshops for whānau.
Read more
On Thursday 29 July, we held our Annual General Meeting, and the InternetNZ members elected four new positions including a new President and Vice President. 
Read more
In March 2021 we provided grant funding to Petera Hudson, Kevin Shedlock and Maui Husdon to attend and participate in the Aotearoa AI Summit. Petera Hudson has shared his experience in a guest blog...
Read more
This article provides insights into domain retention of the .nz ccTLD. Understanding domain retention allows us to understand the current market and predict future demand. As the .nz namespace has reached a plateau of growth, improving domain retention has become more important.
Read more
We're recruiting a set of people with diverse perspectives and experience to help shape our development — in the work we do, the ways we engage with Māori, how we tackle challenges of structural racism, how we incorporate te ao Māori into our work — and no doubt in many more ways as well.
Read more